Taiwan: American man cuts his own throat in court after receiving jail sentence for growing marijuana
An American man died after slashing his own throat with a pair of scissors in a Taiwanese courtroom when he was handed a four-year jail sentence for growing marijuana. Court officials say that Tyrel Martin Marhanka committed suicide on Thursday 16 June at the Changhua District Court.
The 41-year-old reportedly said that he "didn't want to live anymore" before attacking himself with a pair of separated 8-inch scissor blades into both sides of his neck. Marhanka severed arteries, and although he was rushed to a hospital, he could not be saved.
The English teacher had smuggled the scissors into the courtroom by hiding them in a magazine tucked under his arm. A metal detector at the court apparently failed to pick up the blades.
Marhanka was convicted of a number of charges including growing marijuana at his home in Changhua, in central Taiwan, and of importing marijuana and opium poppy seeds. The father-of-two was facing a prison term of up to seven years, but was shown leniency by the court as he had not sold marijuana and was growing it for his own use.
According to the Taipei Times, Marhanka turned to his translator who told him the sentence before he was heard asking: "Four years?" The translator then told Marhanka that he could appeal the sentence, but he replied "I don't want to appeal" he then took his own life.
It has been reported that Marhanka had lived in the island nation for more than 15 years, but was arrested in April 2015 when police found more than 200 cannabis plants, 195 dried cannabis plants and 10 opium poppies at his rented house in Yongjing Township.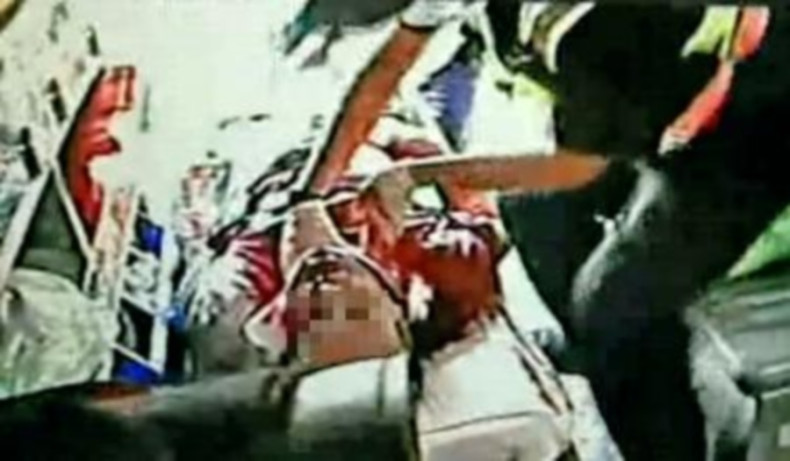 According to prosecutors he had purchased 800 opium poppy seeds from the US in 2011, then in 2013 he grew cannabis at another rental place, using seeds he bought from a British website. He claimed that he grew the plants for his own use and as a "hobby."
Marhanka once worked at Pizza Hut and had a Taiwanese wife and following his death Judge Wang Yi-min, said better security measures, including the installation of an x-ray machine, would be implemented at the court.
"We deeply regret that Tyrel Martin Marhanka killed himself during the sentencing," he said in a statement, according to AFP. "He was cooperative during the investigation and the trial. His attitude was mild and he did not show any signs that he would commit suicide."
The Samaritans provides a free support service for those who need to talk to someone in the UK and Republic of Ireland. It can be contacted via Samaritans.org or by calling 116 123 (UK) or 116 123 (ROI), 24 hours a day, 365 days a year.
If you or someone you know is suffering from depression, please contact a free support service atMind.org.uk or call 0300 123 3393. Call charges apply.