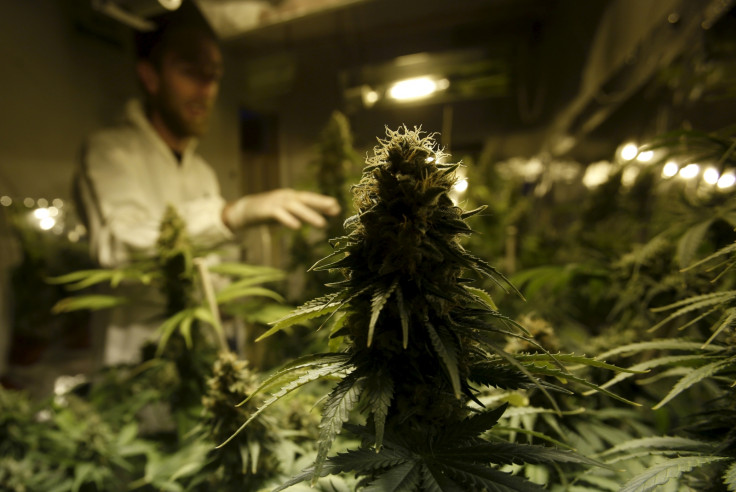 Microsoft has forged a partnership with LA-based marijuana software company Kind Financial to work on software services that lets government agencies and businesses track sales of legalised pot "from seed to sale". Announced on 16 June, the first-of-its-kind partnership makes Microsoft the first major company to publicly venture into the budding industry, the New York Times reports.
Founded in 2013, Kind develops and sells marijuana tracking software, which is called Agrisoft Seed to Sale, to growers, businesses and governments in order to help regulate and monitor the sale of legal cannabis and "close the loop between marijuana-related businesses, regulatory agencies, and financial institutions".
Headquartered in Washington – a state where recreational marijuana is currently legal – Microsoft will work with the startup's Government Solutions division to offer software services for local and state governments looking to keep tabs on legal weed commerce, and will power the system using the tech giant's Azure cloud computing service.
"Kind's strategic industry positioning, experienced team and top-notch-technology running in the Microsoft Azure Government cloud, made for an easy decision to align efforts," Kimberly Nelson, the executive director of state and local government solutions at Microsoft, said in a statement. "Kind agreed that Azure Government is the only cloud platform designed to meet government standards for the closely regulated cannabis compliance programs and we look forward to working together to help our government customers launch successful regulatory programmes."
The partnership marks yet another major step for Microsoft as it continues to pivot its focus toward its Azure platform and cloud services. Earlier this week, Microsoft announced plans to buy LinkedIn for a whopping $26.2bn (£18.5bn) - one of the largest deals in the tech industry's history.
"No one can predict the future of cannabis legalisation, however, it is clear that legalized cannabis will always be subject to strict oversight and regulations similar to alcohol and tobacco; and, Kind is proud to offer governments and regulatory agencies the tools and technology to monitor cannabis compliance," said Kind financial founder and CEO David Dinenberg. "I am delighted that Microsoft supports Kind's mission to build the backbone for cannabis compliance."
Marijuana is currently legal in 25 states across the United States (26, if you count Washington DC) in some form or another, with at least five more states voting on whether or not they will legalise the drug in the fall.