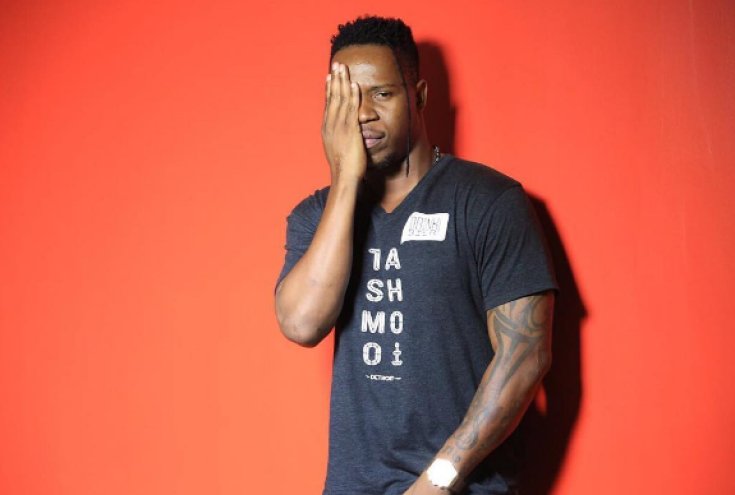 A popular Tanzanian rapper has been arrested after releasing a song that allegedly criticises the government. Emmanuel Elibariki, who performs as Nay wa Mitego, was arrested at a hotel in the city of Morogoro, on Sunday ( 26 March).
"It is true I am under arrest. Right now I am being taken to the police station," the artist wrote on his Instagram account, according to news agency AFP.
Elibariki is known for his political lyrics. The latest song, Wapo, which has not been broadcast on the radio yet, appears to be critical of the government for its alleged crackdown on freedom of speech.
"Is there still freedom of expression in the country?" the song, largely shared on social media at the weekend, says.
"Who are you now? Don't you want to listen to advice? Don't you want criticism?" continue the lyrics, in Swahili.
The song speaks of a person who "lances boils" but cannot tolerate criticism. Some believe it is a reference to President John Magufuli, who has often spoken of "lancing boils" in his governance.
Earlier this month, Magufuli fired information minister Nape Nnaye after the latter criticised Dar es Salaam's regional commissioner, Paul Makonda. Along with six armed policemen, Makonda stormed the offices of a local broadcaster, demanding the airing of a video that portrayed a local cleric in a bad light.
Makonda and the cleric had been in disagreement over an alleged drug scandal, local media reported.
The sacking came one day after a commission set up by Nnaye that recommended the government to take measures against Makonda, something the leadership refused to do.
Magufuli also warned local media to be careful on how they use press freedom. The leader made the remarks after accusing media owners of exaggerating an incident in which a plain clothes security officer pointed a gun at Nnaye to stop him from addressing the media.