A teenager allegedly carrying a "bladed article" has been arrested in Newcastle after a spate of creepy clown pranks allegedly inspired by the menacing US crime phenomenon.
Northumberland police said the teenager was arrested in Blakelaw. They had earlier issued an appeal for information after pranksters dressed as clowns left schoolchildren "seriously distressed" by jumping out at them from bushes.
"This arrest should act as a clear warning to others who are actively seeking to cause distress and potentially harm others," said a Northumberland Police spokesman.
"This behaviour will not be tolerated by Northumbria Police and extra officers will be on hand to offer reassurance and catch those responsible for any criminal offences which have taken place."
Police on Tuesday (4 October) said that they had received several reports since Friday of creepy clowns targeting children in the area and chasing pedestrians down the street.
Inspector Stephen Wykes said: "There has only been a handful of these incidents, which we think have been inspired by a trend in America, but we are keen to stop them before they cause anyone else further distress."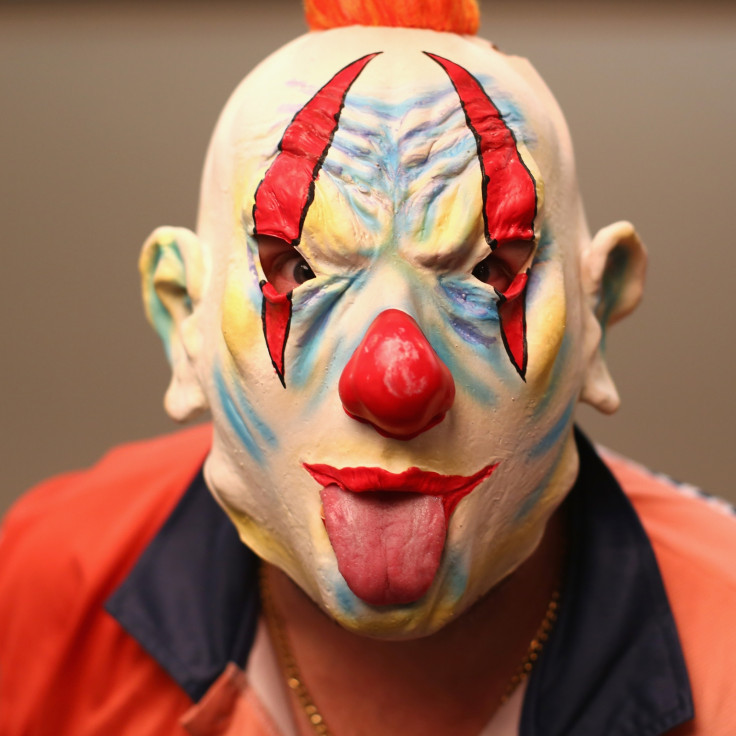 Sightings and hoaxes of people dressing as clowns and menacing children have spread across America, with 12 people arrested following incidents across Georgia, Alabama and Virginia in the past two weeks.
The phenomena first emerged in late August in Greenville County, South Carolina, when people dressed as clowns allegedly attempted to lure children into local woodland.
Creepy clown threats have led to school lockdowns in Ohio and Alabama, and police have even linked a fatal stabbing of an 16-year-old boy in Reading, Pennsylvania, to the phenomenon.