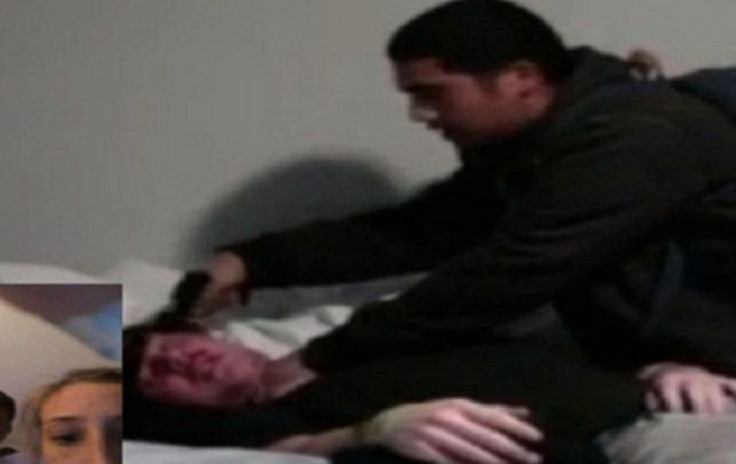 A Texas college student was beaten and robbed at gunpoint as his helpless girlfriend watched on FaceTime over 100 miles away.
The couple had been video-chatting over the internet on Sunday night (23 October) when armed suspects suddenly burst into his apartment in Austin.
They reportedly beat the 19-year-old college student, stamped on him and threatened to blow his head off.
"You're looking down the barrel of gun, hoping that you don't see a bullet," victim Yale Gerstein told ABC 7 News after the attack.
"They were hitting me in the head with the pistol saying, 'Face down, face down'."
His girlfriend, Baylee Luciana, took screenshots of the assailants as she watched the horror unfold, with her father dialling 911 to alert the police.
"I was scared, because they were saying, 'I'm going to blow your head off. I'm going to kill you,'" Luciani said. "They were just looking at us and looking at the camera.
"I'm like wow ... seriously watching an armed robbery happen to somebody that I care about."
One of the screenshots taken shows a suspect point a gun to Gerstein's head as he lay injured on his bed.
"They were stomping over me, and on their way out they said 'I'll shoot you in the head if you follow me,'" he said.
He claimed thousands of dollars worth of valuables were taken in the raid, including a debut album he had just finished compiling to launch his solo artist career.
"I just had finished an album. I had just finished my first album that I was working on as a solo artist. That's all lost, in someone's possession who doesn't even know what they're holding. That's what I hate the most," Gerstein said.
He described the suspects as all wearing gloves with one assailant's face covered with a Halloween ghost mask.
Police are investigating the incident at his apartment, in the 2300 block of Wickersham Lane, near East Riverside Drivebut, but are yet to make any arrests.