Is this old news footage from 1988 the first ever Apple leak?
Tech insiders have been snooping on Apple for decades and the Macintosh Portable could have started it all.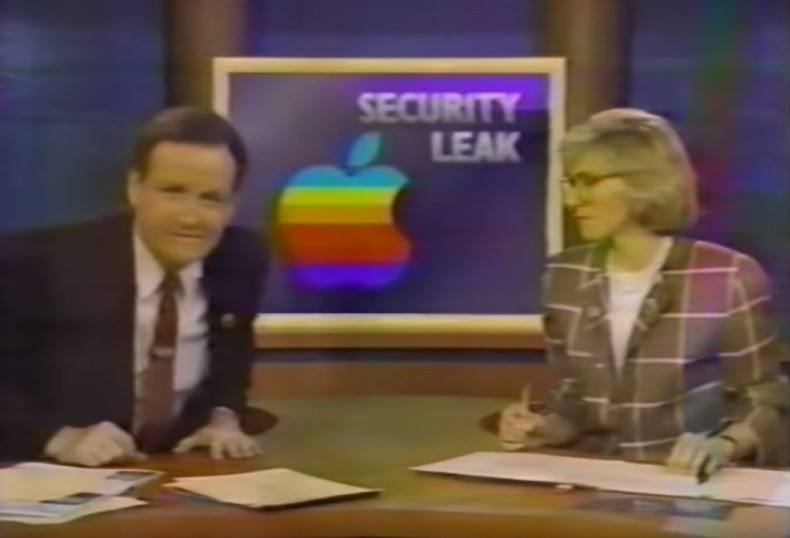 The hype train of rumours and gossip ahead of any new Apple product launch isn't just a modern day phenomenon, it's been happening for decades and a video has been uncovered of what could be the Cupertino company's first product leak.
Long before the prying lenses of bloggers' cameras or frenzied fans camped outside Apple stores awaiting the latest tech offering, insiders have been doing their best to scoop what the tech company was working on – and it all could have started with the forgotten Macintosh Portable.
Fast Company's Harry McCracken has unearthed a grainy clip of a 1988 broadcast from San Francisco's news television station KGO which ran a story about an Apple security leak that it describes as an "industry scare".
The two news anchors, identified as Pete Wilson and Suzanne Saunders, point to a weekly Apple publication called Macintosh Today in which it talks about how it obtained a secret 160-page internal document about the Macintosh Portable, the company's first laptop-like product, that wouldn't see release until a year later.
Macintosh Today's creator, David Bunnell, spoke via video link to KGO who explained that he got the document from a freelance writer who received it from someone associated with Apple.
As the presenters quizzed Bunnell they talk about how Apple are apparently "angry about a big leak of top secret information" that could harm the company. However, Bunnell defends the leak by claiming nobody would be able to copy the Macintosh Portable and could benefit Apple by drumming up excitement for it – sound familiar?
The news segment continues to eerily echo the same coverage of Apple leaks consumers would see almost 20 years later with the launch of the iPhone and beyond.
The sceptical news anchors ask Bunnell whether the leak was intentional and whether he was working in collusion with Apple, to which he explains the publication's leak is for the benefit of the readers, not himself.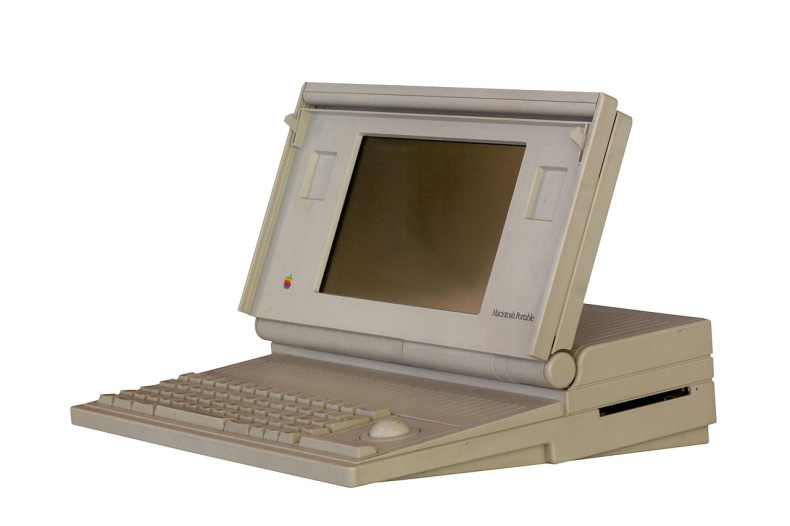 With Apple having released its first product, the Apple I computer, back in 1977, it went on to make its name in the computing industry with a line of Macintosh computers. However, instances of leaks publicised by mainstream media such as this during that time are nowhere to be found.
The leak, the speculation, the hardware details, the media exposure and the scepticism that it's all an Apple ploy – are all present in today's sketchy factory photos and document leaks, which just goes to shows some things never change.
Except, that is, the success of Apple's products. The Macintosh Portable was a 7.2kg lump of a laptop with a black and white 9.8in display costing a staggering $7,300 (£5,660) - and it saw the poor sales. Despite this, the rest is history and Apple went on to do quite well.