Deliveroo is heading into uncharted waters and trialling food delivery by jet ski, battling the waves to bring burgers and takeaways to beachgoers.
Throughout August the startup is employing specially trained jet ski riders who are able to speed along the sea rather than face traffic on the roads for quicker delivery to waiting customers on Bournemouth beach, UK.
The riders will wear large, waterproof backpacks to carry orders right onto the sand, so customers don't have to leave their spot on the beach to find lunch.
Local restaurants such as Five Guys and Prezzo, among others, have opted into the trial and Deliveroo will look at feedback from customers before making a decision on whether to keep the jet ski delivery a permanent summer service along coastlines from 2018.
"We are always looking for new and innovative ways to deliver our food in the most efficient and convenient way possible to Deliveroo customers," a company spokesperson said.
"Knowing that so many of us enjoy the beach at this time of year presented us with the perfect opportunity to trial our jet ski deliveries, making sure customers didn't miss the last rays of sunshine while enjoying delicious dishes straight from our restaurant partners."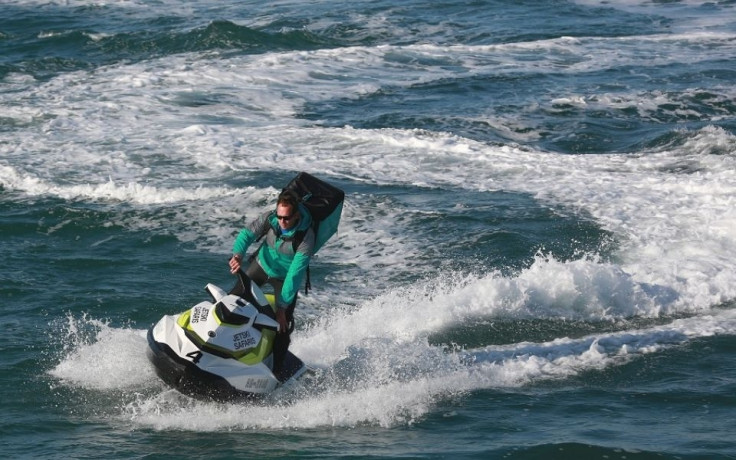 A Deliveroo spokesperson also told IBTimesUK that prices for the jet ski service would not come at an extra cost, just the £2.50 customers pay for regular road-going riders. There will be three jet ski operators, which is less than those on dry land but whether this will affect availability is not yet known.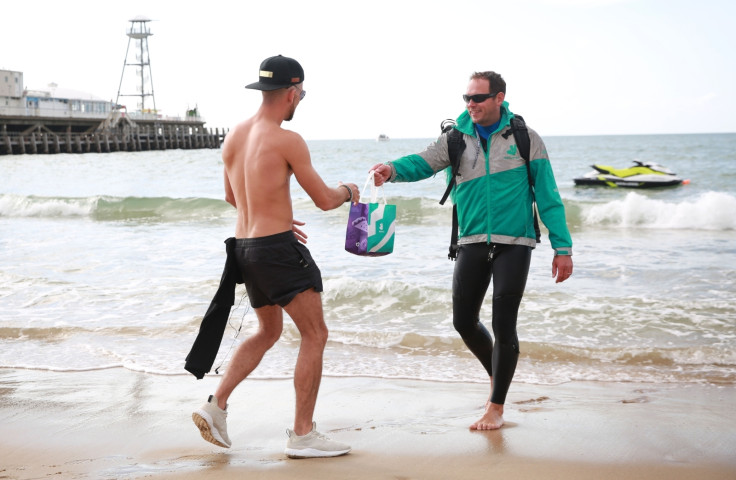 Rivalry within the food delivery industry is heating up. Deliveroo sharing the streets with Uber, who also introduced meal delivery with its UberEats service, which partners with restaurants to supply customers with takeaways. Uber also took its taxi-hailing business to the high seas with UberBOAT launching in Croatia and Miami to enable up to 12 passengers to beat congested roads or island hop with ease via speedboat.