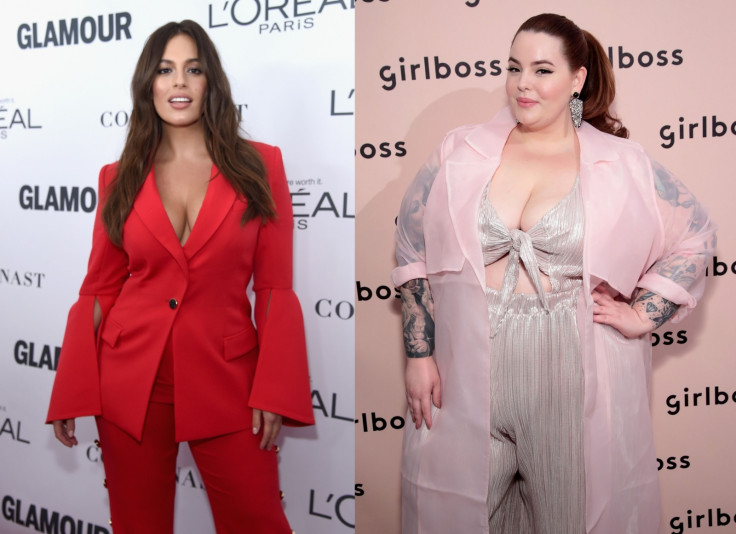 Size 22 model Tess Holliday has made it clear that she is no fan of the curvy models who denounce the term "plus-size" after making money off it. And in the process, the 32-year-old beauty seems to have dragged popular plus-size model Ashley Graham in the mix, even throwing shade at her.
"If someone googles 'model' they're going to see Bella Hadid or Gigi. If they google 'plus-size model' they're going to see me," Holliday opened up in a recent interview with Paper magazine.
Without taking any particular name though, the curvaceous model went on to slam fellow colleagues from the industry; who have over time expressed their dislike for the term plus-size.
"I think it's incredibly frustrating that all these women capitalize off a marginalized group and when they become famous they are too good for it," she said adding, "One of them was just in a Lane Bryant campaign."
Among the slew of curvy beauties who have modelled for plus-size retail brand Lane Bryant, Graham happens to be a popular face. Moreover, the American model has, in the past, been vocal about her disdain for the "plus-size" tag and preference for "curvy".
While seemingly calling out this particular attitude towards the term plus-size, Holliday went on to highlight the trend.
"How can you build your career from taking money from plus-size women and then turn around and say the term's not good enough for you?" she stated.
"I don't want to be called 'curvy sexy-licious,' that's ridiculous. It's insulting! We can't even be who we are. I get the whole 'not being into labels,' but it's for a plus-size woman being like 'I'm plus-size, she's plus-size, I'm fat, she's fat.' It's not a hate-term, it's how I describe my body,'" the better-half of Australian photographer Nick Holliday added.
The mother-of-two also talked about a prevalent trend, where fashion shows only pick curvy models till a certain size.
"I want to see plus-size models that are bigger than a size 14...I'm also sick of plus-size women being pitted against each other, and they never pick anyone who is past a certain size or dark-skinned," Holliday said.
"Except one show that had a size 22 — but that was for publicity — this past fashion week had more plus-size models than ever but no one was past a size 14."