Richard Rojas, a US Navy veteran who is charged with killing a young woman and injuring 20 other pedestrians after he ran amok in New York's Times Square, has said in a jail interview that he tried to get help from a psychiatric centre to "fix his life, get a job and a girlfriend", but to no avail.
Speaking to the New York Post on Saturday (20 May), Rojas apologised to the victims' families as he made an emotional plea to be forgiven. He also claimed he could not remember anything about the incident.
"I was trying to get help," Rojas said from Rikers Island. "I wanted to fix my life. I wanted to get a job. Get a girlfriend."
He reportedly sought help from a mental health counsellor at a local veterans centre and was promised to be called on Monday (22 May).
"Monday hasn't come yet," Rojas added.
The 26-year-old claimed that he got behind the wheel of his Honda Sedan as he was unable to get help quickly. He drove down Seventh Avenue near the busy Times Square on 18 May, mowing down pedestrians in his path before crashing three city blocks away.
Rojas said the last thing he remembered was driving his vehicle in an attempt to unwind but claimed he could not recall the incident.
"It was just a normal morning. I had a sandwich. ... I wanted to clear my head," Rojas said. "I told my mom, I said I was just going around.
"The last thing I remember is driving in my car. Then, I woke up in the precinct ... I was terrified," he added.
Prosecutors said the attacker also shouted that he had smoked marijuana, and that it was allegedly laced it with a dissociative drug known as PCP, which reportedly has hallucinogenic side effects.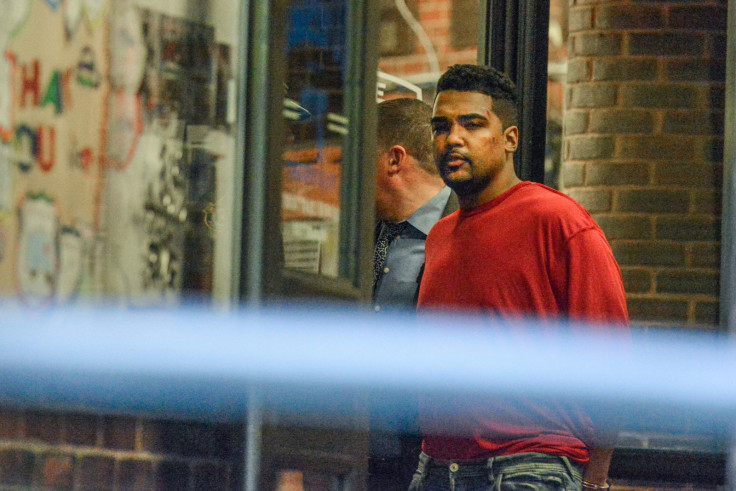 However, while speaking to the Post Rojas said he was less certain about what he smoked during the rampage.
"I guess it was laced with something," Rojas said.
Police initially considered it as a case of drunken driving, but his initial tests were negative for alcohol. However, further drug tests were being conducted while he remains in police custody.
Rojas has been charged with one count of second-degree murder for causing the death of 18-year-old Alyssa Elsman from Michigan, aggravated vehicular homicide and multiple counts of attempted murder.
"I just want to apologise to all the victims' families ... I want to apologise to my mom," Rojas said, adding that he was now "shocked, confused and hungry".