Tom Cruise pulled into suicide bombing offer made to Church of Scientology
Police say an unknown man mentioned the star after offering himself as a suicide bomber.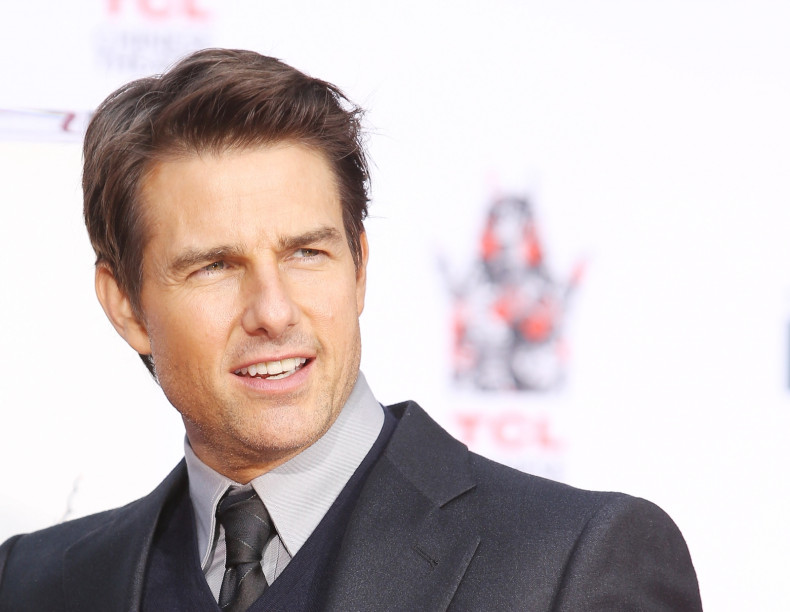 Tom Cruise has reportedly been dragged into a police investigation of a suicide bomber who allegedly offered his services to the Church of Scientology. On 23 July, TMZ reported that police had said a man called the church in April, inquiring if there were any bombings he could carry out.
The man, who identified himself as a Muslim, allegedly said that he "liked to do suicide bombings".
Police documents claim that the caller began singing "Allah Akbar, Tom Cruise", asked if the Church wanted a bomber, and then hung up. The police are said to be looking for the caller and have a search warrant to search AT&T phone records, says TMZ.
Meanwhile, the actor, who recently celebrated his 54th birthday, was in action filming The Mummy in London with Annabelle Wallis.
Photos on MailOnline website published on 16 July show the Mission Impossible star in dramatic chase shots with co-star Wallis as they film (yet another) reboot of the action-adventure horror franchise.
Cruise appeared to be jumping around and doing stretches in between scenes as he got into character. The duo also seemed to be getting into their roles by discussing their script with other members of the crew.
The Mummy is thought to follow a similar plot to the 1999 Stephen Sommers version, in that an ancient queen – played by Sofia Boutella – who died many centuries ago and buried in a desert crypt, is awakened in the present day, bringing with her evil and terrors that have been brewing inside her for more than a millennium.
Unfortunately, some fans were not happy to hear that Cruise had replaced Brendan Fraser, who played Rick O'Connell in Sommers' The Mummy trilogy. Fraser's supporters took to Twitter to express their frustration.
The Mummy reboot synopsis
According to the movie's synopsis, Cruise plays Navy Seal Tyler Colt who goes on a mission in the Iraqi desert to find a group of terrorists hiding out in a shelter. However, when Tyler reaches his destination, his team succumb to some mystical forces out of their control, which is when they realise they are actually in an ancient tomb. While his men end up turning on each other, Tom's character is the only one that makes it all the way deep into the tomb alive, where he finds an ominous black iron sarcophagus.
The Mummy, starring Cruise, is part of Universal's new Monsters Universe shared universe franchise, which kicked off with 2014's Dracula Untold. In 2014, the studio announced it aims to bring updated versions of its classic monster movies to cinemas, including The Wolf Man, the Creature from the Black Lagoon, the Invisible Man, Frankenstein and the Bride of Frankenstein.
These monsters first began terrifying audiences in appeared in the Universal Monsters series, which began in 1931 when Bela Lugosi introduced Dracula to the world's cinema audiences. Universal made 30 films featuring the classic monsters over nearly 25 years, eventually (and mercifully) killing the series with Abbott and Costello Meet the Mummy in 1955.