Tom Hiddleston's friends have leapt to the British actor's defence, insisting that contrary to reports, it was he who ended the romance with Taylor Swift after growing 'tired of her.' It was widely claimed that Taylor had called time on the three-month whirlwind relationship fearing that The Night Manager star was only interested in boosting his public profile by association with her.
However, the actor's friends now say the 35-year-old Thor star is renowned for his "three month rule" regularly ending his relationships before they have even begun.
According to Mail Online, a theatre producer who worked with the British actor on Coriolanus told Heat Street: "The reports are wide off the mark and come as news to all Tom's friends. He grew tired of Taylor, it wasn't the other way round.
"Tom drifted from her and it had nothing to do with her being put off by the publicity. It's more to do with the fact he's a commitment-phobe who gets bored very easily. Even his sisters affectionately chide him on his lack of relationship staying power," the friend added.
Taylor's team had reportedly suggested that the break-up was prompted by Tom's eagerness for the singer to accompany him to the Emmy Awards later this month. The move apparently left the Grammy winning artist suspecting his intentions and whether he was with her for 'the right reasons'.
"Tom wants their relationship to be public, even asking Taylor to go to the Emmys with him, but Taylor wants to keep her private life private," a source told DailyMail.com. "Tom's need for their relationship to be so public so quickly makes her uncomfortable. She tried to be OK with it in the beginning but fears he is in love with the idea of her and not falling in love with her for the right reasons."
"Taylor is an independent young woman and doesn't feel like she needs a boyfriend to make her complete," the source added.
The couple first became acquainted at the Met Gala where they were videoed in a dance-off that went viral. Romance quickly blossomed and just two weeks after ending her 15-month relationship with Scottish DJ Calvin Harris, the 26-year-old was photographed in the arms of Hiddleston.
The pair made no attempt to hide their blossoming relationship. On the contrary, they put on some serious PDA's as they embarked on a love tour that culminated in an embarrassing display on 4th July when the actor wore an "I Heart T.S. t-shirt" as they frolicked in the sea near her Rhodes island home.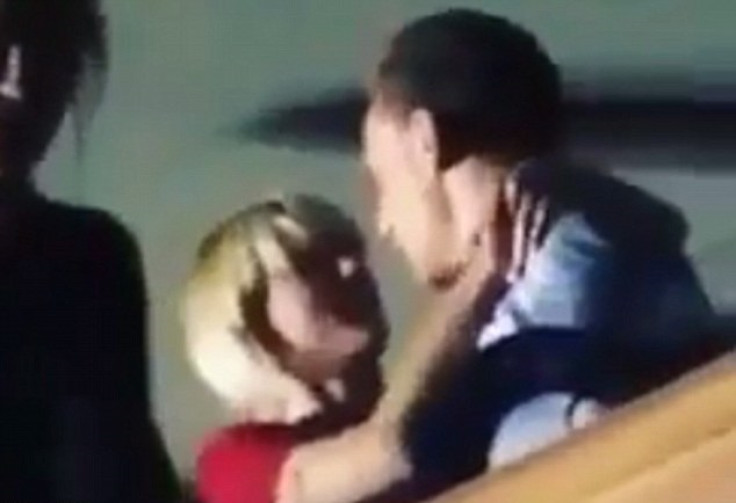 Friends claimed the overblown show of emotion was out of character for Tom. A source told Us Weekly: "Taylor knew the backlash that comes with public displays of affection but Tom didn't listen to her concerns when she brought them up. I think she feels a little embarrassed that the whole world saw them so serious and now it's over."
The couple was also struggling to maintain a long-distance relationship, with Tom shooting in Australia for Thor: Ragnanrok while Taylor was in New York.
While Hiddleston insisted his relationship with the star was "authentic" and not a publicity stunt, friends of the actor had warned him it was jeopardising his career. It's thought he was ruled out of the running to become the next Bond and lost out on a lucrative modeling deal for Armani.
Twitter went to town when the break-up was announced. And now that Tom's team has said their piece, it's just a matter of time before Taylor's squad tells her side of this failed love story.