Tony Hawk's Pro Skater 5: 2002 document states Activision licensing deal expires at the end of 2015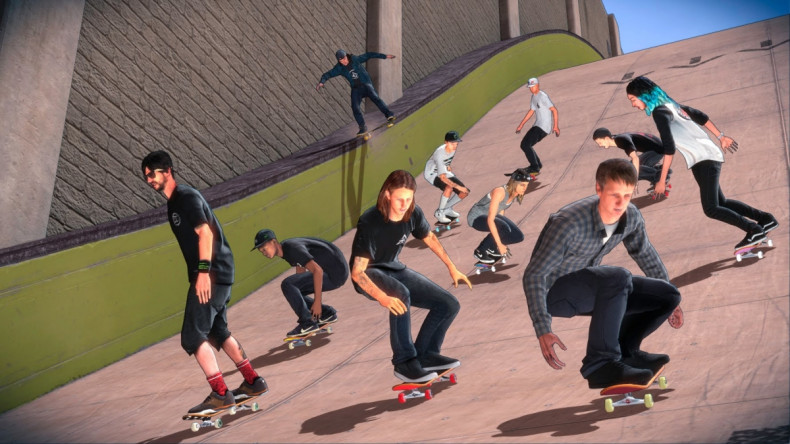 In 2002 Activision renewed their licensing agreement to make Tony Hawks games in a deal which - at the time - was set to expire at the end 2015. Thirteen years ago the deal was announced with a press release which has been rediscovered following the North American release of Tony Hawk's Pro Skater 5 earlier this week.
Indie developer Dan Teasdale unearthed the press release archived on PR Newswire, which states: "Activision announced today that the company has extended its successful partnership with world-renowned skateboarder Tony Hawk through an exclusive multi-year video game licensing agreement that expires in 2015." Reddit user Jay_Nullbuilt picked up on this, also finding a GameSpot article from 2002 reporting on the deal.
Tony Hawk's Pro Skater 5 is set for release around the world this week, and has been ridiculed by fans for being – as Eurogamer calls it in the video below – a glitchy mess. Review copies of the game were withheld from the press until yesterday (29 September) when the game was released in North America.
It is entirely possible that Activision's licensing deal for the Tony Hawk series has since been renewed or extended, but should the deal expire at the end of the year – questions will be raised about whether the publisher rushed out Robomodo's game to capitlise on the series before those rights expire.
The series first launched in 1999, becoming a cultural touchstone of late 90s and earlier 2000s. Prior to the new deal being signed in 2002, Activision had released three Pro Skater games and was about to release a fourth. The series took a sharp turn after that, and returns to its roots this year with Pro Skater 5.
IBTimes UK has reached out to Activision for comment and clarification.
Tony Hawk's Pro Skater 5 is released on PS4 and Xbox One this Friday (2 October) in Europe and will be released on PS3 and Xbox 360 on 13 November.
For all the latest video game news follow us on Twitter @IBTGamesUK.