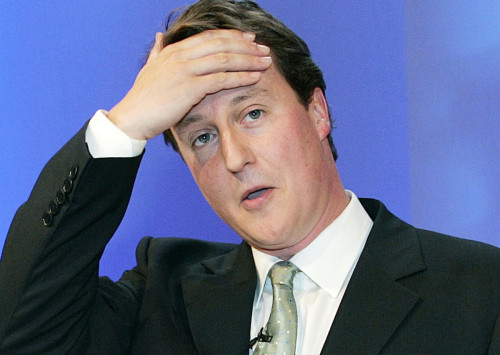 The Conservative party has been slammed for its "hypocritical behaviour" for sending an internal memo that advises Tory MPs to call their interns "campaign volunteers".
The document, which was obtained by internship blog Graduate Fog and which stressed it was for guidance only, told Tory politicians to avoid the words "work" and "tasks" and instead use "help" and "campaigning administration" when advertising for interns.
The Trades Union Congress (TUC) claimed the party was using the guidance to "get around the minimum wage" when using interns.
"It brings parliament and the law into disrepute when MPs of any party seek to get round the minimum wage," said Frances O'Grady, general secretary of the TUC.
"It is disappointing and frankly hypocritical for a party to advise anything other than 'you must pay the minimum wage to everyone working for you'."
But a Conservative spokesman said: "Like all political parties we have thousands of hardworking volunteers up and down the country who want to help us secure Britain's future through our long-term economic plan."
"At the same time, because we are a responsible employer we provide guidance on the difference between volunteers and workers."
The government has pledged to crack down on employers who do not pay the national minimum wage by "publicly naming and shaming" them.
HM Revenue and Customs will send out letters to 200 employers who have recently advertised unpaid internships.
The letters will warn businesses that HMRC will be carrying out a series of targeted checks to make sure that employers who have advertised internships are paying all their workers the correct NMW rate - which stands at £6.31 an hour for over 21-year-olds.