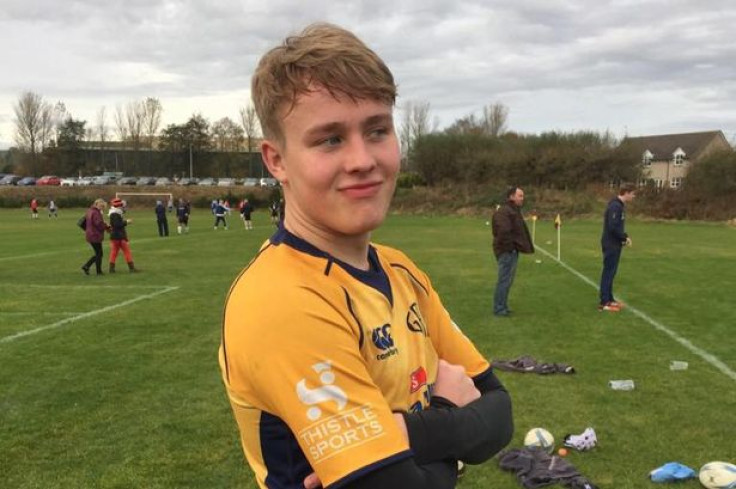 In a tragic turn of events a teenage boy has died just hours after his sister was given the go-ahead to travel to America for life-saving cancer treatment.
Edward Cox, 19, died suddenly in Aberdeenshire. His body was discovered by police at a property in Inverurie on Thursday (10 November) morning.
The news of his death came the morning after Edward's family had learnt that his sister Abigail Cox, 21, had been approved for the specialist treatment at a centre in the US.
A relative told Mail Online the family is devastated. "This is a devastating time. "They got a call the other night from America to say that Abigail could come across to the centre. It is going to cost a lot of money and this JustGiving appeal started and it has just completely taken everybody by surprise how generous and how supportive people have been.
"The focus is to go through this period and to make sure Abigail is fit to travel to America. The family are pulling together to help Gary, Dawn and Abigail and Olivia get through this period," the relative added.
Karina Cable, who had been fundraising for her cousin Abigail to receive treatment abroad, paid tribute to Edward on the fundraising page yesterday.
"The day after the news about her acceptance her and her family tragically lost Edward who was not only a son, brother, cousin, and nephew, but also a friend to many people within our community," she wrote.
"A fun, loving, caring, energetic, cheeky, bright, and happy young lad that had a heart as big as anyone that we all know."
A keen rugby player Edward played for Garioch rugby club and worked at his father Gary's nightclub Edwards in Inverurie, in Aberdeenshire.
Friends and family turned to social media to express their shock at the loss of the much-loved teenager.
A Police Scotland spokeswoman said: "Police were called yesterday at about 9.30am in relation to the sudden death of a 19-year-old man in the Inverurie area.
"The death is being treated as unexplained but there is no apparent suspicious circumstances."