Grappling prospect Dillon Danis believes his training partner Conor McGregor will continue fighting in the UFC following his big money boxing fight with Floyd Mayweather.
The 28-year-old finally got his wish as both he and Mayweather confirmed the news that their fight was official last Wednesday (14 June).
With both fighters expected to earn in excess of $100m (£78m), many in the MMA world believe McGregor will never fight in the UFC again.
The "Notorious" has yet to defend the lightweight belt which he won in November 2016 either as fighters such as Tony Ferguson and Edson Barboza are all waiting to get a shot at the title.
"I mean, he can do what he wants," Danis told TMZ. "He's the one that they're all trying to get a fight with in boxing and in MMA. He has his options."
"MMA is his passion so I would think that he would go back to that but I don't know, he has options."
When asked if he could see him retiring from the UFC, Danis responded by predicting a McGregor return to the octagon.
"I don't think so, he loves it, that's his passion and at the end of the day we're all competitors so I think he'll come back to fighting," he added. "Whatever he wants to do, he has options."
"I think so, I know him, this is what he loves, this is his passion so I think so."
If he does return to fight, it would go along with UFC president Dana White's statement that McGregor wanted to fight twice in 2017.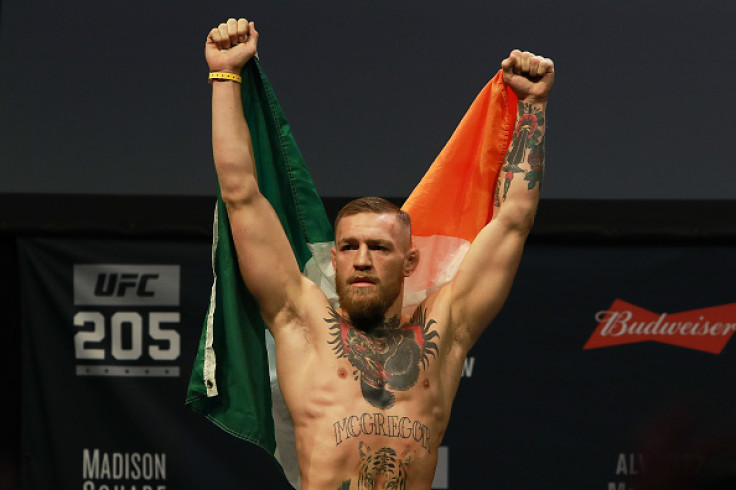 As for a prediction for the big fight on 26 August, Danis thinks the Irishman will not only hang with Mayweather but will knock him out before the sixth round.
"Right now he's just doing boxing. I don't just think he'll hang with him, I think he knocks him out," he explained. "100%. I think a little bit more dragged out [compared to his knockout of Aldo], Mayweather is a little bit better at avoiding the shots but I think maybe under 6 [rounds]."