Trivia Crack: Worldwide hit Android and iOS game arrives in UK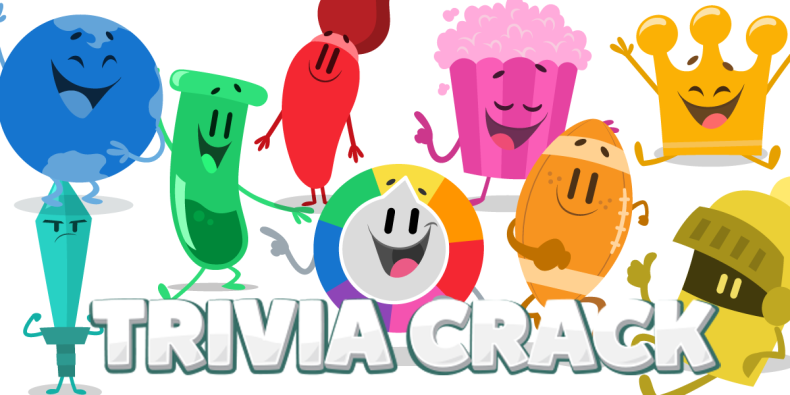 Hit free-to-play mobile quiz game Trivia Crack has launched in the UK.
Etermax's competitive question-and-answer app has more than 100 million users worldwide and has topped the iTunes and Google Play store charts in the US and 22 other countries around the world.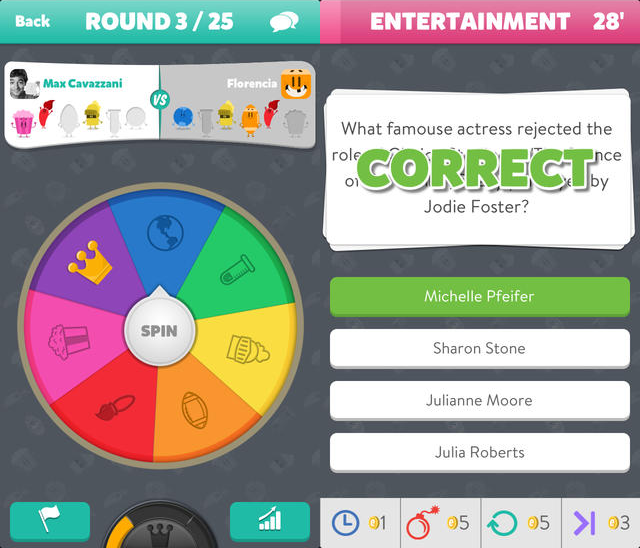 Screenshots from Trivia Crack
Etermax
The UK version of Trivia Crack comes with localised questions. A press release lists "Which magazine greeted the birth of Prince George with the front page headline, 'WOMAN HAS BABY?'", "Which footballer is known for the phrase 'Why always me'?" and "Who would Cheryl Cole want to be reborn as?" as examples.
Players compete either against friends or a random online opponent, with the aim of answering a question correctly in each of the game's six categories: science, entertainment, art, geography, sports and history.
What category of question you are tasked with answering depends on the spinning of a wheel at the beginning of each turn.
Users are also able to submit their own questions to the game, keeping it fresh as users work through the existing set. To date 200,000 questions have been suggested with 2,000 added each day.
"Since adapting Trivia Crack for English-speaking audiences in mid-2014, we have quickly discovered that there is high demand from hardcore and casual app gamers alike for a fun, insightful trivia game in countries outside of Latin America," says Etermax CEO Maximo Cavazzani.
"With 26 million users already playing Trivia Crack in the US, we are thrilled to bring the game to UK audiences with the hopes of seeing the same enthusiasm by users there."
Trivia Crack is available to download now on iTunes App Store, Google Play and Amazon.