Alec Baldwin returned to impersonate Donald Trump in the first Saturday Night Live (SNL) sketch since the president-elect's press conference and the release of the uncorroborated 'golden showers' dossier.
Returning after a one-month break, the show held nothing back in staging a faux news conference based upon Trump's explosive first post-election meeting with the media on Wednesday (11 January).
In opening Baldwin, speaking as Trump, began in brutal fashion: "I would like to start by answering the question what's on everyone's mind — yes, this is me live. On January 20th, I, Donald Trump, will become the 45th president of the United States. Two months later [Vice President-elect] Mike Pence will become the 46th."
But, as the parody president-elect tried to deflect questions away from the salacious claims toward job creation, the dossier allegations continue to subconsciously soak through.
"I do want to talk about pee-pee. I wanna talk about what is really important, which is jobs.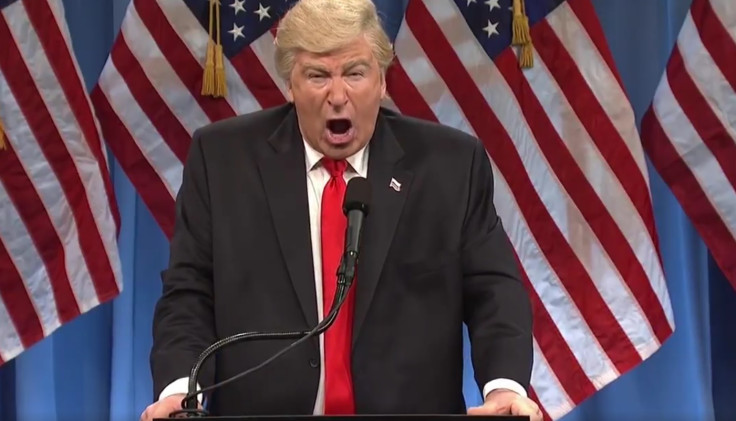 "I am going to bring back a thick stream of jobs back in this country," he says. "The biggest, strongest, steadiest stream you've ever seen. This country will literally be showered with jobs. Because I am a major wiz at jobs."
"Who's with me?" he asks, before pointing his finger at reporters across the room and shouting, "Urine, urine, urine".
The sketch also deals with the incoming administration's struggle to find acts to perform at Trump's inauguration, Obamacare, and his attempts to prove he has divested from his business, all before ending on a stream of Russia-related questions.
On Trump's inauguration ceremony woes, Baldwin states: "Hold on to your tits and bits because we've got Three Doors Down. Also from America's Got Talent, we've got Jackie What's Her Face, and best of all we've got the one Rockette with the least money in her savings," said Baldwin. "We've also got some huge A-list actors coming like Angelina Jolie and Jennifer Lawrence, they'll all be at my inauguration courtesy of Madame Tussauds."
Focus then moves to questions of impartiality, with the spoof Republican introducing his sons, Eric and Trump Jnr., who are to take over day to day running of the Trump Organisation, as Beavis and Butthead – a 1990s cartoon creation satirising male Generation Y teenagers.
Trump's lawyer, Sheri Dillon, who came on stage at the genuine conference to further allay concerns over the business mogul's potential conflicts of interest, was also parodied.
Speaking in front of piles of legal documents, mirroring those real-life Trump brought out as evidence of his divestment, Dillon accidentally reveals the papers to be a prop.
In a case of life imitating art, it appears this may reflect reality. Reporters were not allowed to verify the authenticity of the documents at Trump Tower conference in New York, and picture evidence suggests the mountains of papers were blank.
The sketch ends, unsurprisingly, on unsubstantiated reports of an alleged video of Trump spending an evening with prostitutes in a Russian hotel room.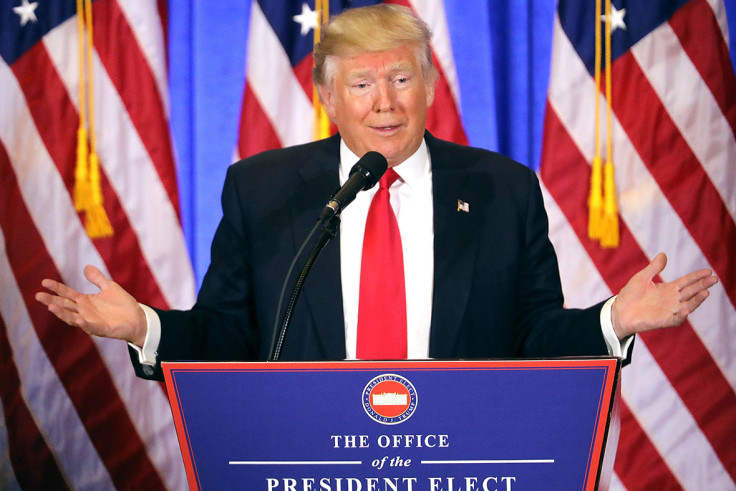 Baldwin brashly decries the Buzzfeed News leak as "fake news," recreating the moment that Trump refused to take a question from CNN's White House Correspondent Jim Acosta in retaliation at the broadcaster running a piece on the existence of the dossier.
It has since been revealed that former MI6 agent Christopher Steele was behind the report, and has now gone into hiding.
The 70-year-old's claim that the documents may have been leaked by US intelligence agencies, as well as his unwillingness to criticise Russia, are also referenced in the sketch.
A journalist demands Trump back the US intelligence community's finding that the Kremlin hacked the US election. Although Baldwin's Trump finally agrees to do so, he only mumbles the response.
But the admission has consequences, with bare-chested Vladimir Putin, who has infiltrated the conference under the guise of being CNN anchor Wolf Blitzer, suddenly appearing and threatening to release Trump's "pee-pee" tape.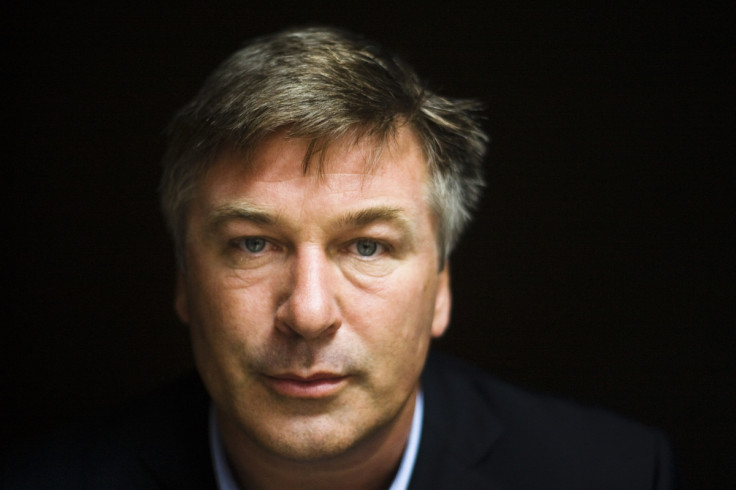 "It was China, it was Canada, I mean it was Meryl Streep," stutters Trump in response, alluding to the recent Golden Globes controversy.
"This press conference is over. Thank you for peeing here, I mean for p*****g here, I mean being here".
Trump has yet to respond to the latest sketch, but should he do so, it would not the first time the seemly oversensitive president-elect has voiced his displeasure at comedians exorcising their constitutionally protected right to free speech.
Following SNL's first post-election skit, Trump labelled the programme "totally one-sided" "biased" and containing "nothing funny at all".
Baldwin hit back, suggesting that as president-elect he should now focus on the task of leading the US.