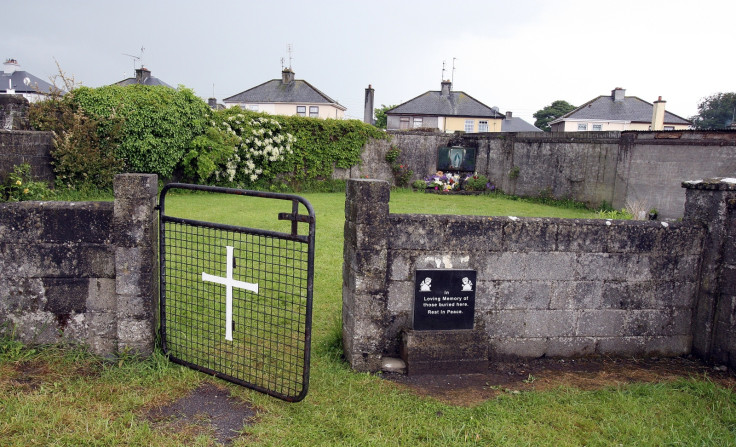 A leading US-based conservative civil rights campaigner has once again dismissed reports that remains of hundreds of babies and infants found in a sewage chamber at a home for unmarried mothers and their babies in Ireland as "fake news".
Bill Donohue, president of the Catholic League, said there is "no evidence" that up to 800 babies had been buried at the Bon Secours Mother and Baby Home site in Tuam, Co Galway, as part of a cover-up dating back to the 1920s.
This is despite an official report by the Irish Commission of Investigation into Mother and Baby Homes saying a "significant quantities of human remains" of babies and infants ranging from 35 foetal weeks to two to three years old had been discovered in several underground chambers located below the disused institution.
A spokesperson for the Commission added they were "shocked by this discovery and is continuing its investigation into who was responsible for the disposal of human remains in this way."
Donohue previously described the claims of the discovery of the remains as "fake news". Writing in Catholicleague.org, he added: "It was a lie in 2014 and it is a lie in 2017. There is no evidence of a mass grave outside a home for unmarried women operated by nuns in Tuam, Ireland, near Galway, in the 20th century. The hoax is now back again, and an obliging media are running with the story as if it were true."
In a separate post, Donohue has repeated his claims the story of the discovery of hundred of babies and children in Tuam is a untrue.
Explaining his reasons, Donohue asks why the Mother and Baby Commission statement makes no mention of a mass grave and says no mention of it has appeared in previous reports. When the story broke in 2014, Ireland's Minister for Education, Ruairi Quinn, dismissed some elements of the reporting as "sensationalism".
He added: "The most pernicious aspect of this story is the willingness of the media to be seduced by the most fantastic tales about the Catholic Church, and the profound laziness of reporters to fact check news stories. They are responsible for making this a classic example of fake news."
Independent councillor for Tuam Billy Connelly told the Irish Independent he completely dismisses the "insulting" claims made by Donohoe.
He said: "I can't see how he could make a statement like this. The evidence on what they found is pretty well solid. What's in that mass grave and talking to local people is unquestionable. That's the first time I have heard anyone come up with a conspiracy to this. The facts are there and it's very insulting."