Overwatch is huge, particularly on social platform Tumblr where it's been revealed Blizzard's hero-based shooter is more popular than any TV show, movie or video game. It's even more popular than gifs.
To mark the game's one-year anniversary, which is being celebrated with a live event running until 12 June, Tumblr has delved into the game's popularity among its users, analysing posts between 23 May, 2016 and 18 May, 2017.
"During this 358 day period, the #overwatch tag alone garnered nearly 150 million engagements. It was the second most trending tag during this time," said Tumblr's thefandometrics report.
It was bigger than generic tags like #gif, referring to animated gif images, and #art. The next highest trending video game-related tag was #Pokémon at 20.
The report also delves into the popularity of individual playable characters from Overwatch, with shotgun-wielding edgelord Reaper coming out on top. "Reaper had the most likes and reblogs," explains the post. "Junkrat had the most searches and Mercy had the most original posts."
Each hero was ranked by class, with Reaper coming out on top among the Offense heroes, Junkrat among the Defence heroes, D.Va among the Tanks and Mercy among the Support class.
Non-playable characters were also ranked, with Efi Oladele, the character who created Orisa, the latest playable character in the game coming out on top ahead of Athena (the game's announcer during) and Doomfist, the character everyone keeps assuming will be the next playable one.
Overwatch has an immense following thanks to Blizzard's strong character work and designs. Fans took to the group of diverse individuals before the game even launched last year, and things certainly didn't slow down after.
One popular aspect of Overwatch fandom is "shipping" - the act of imagining relationships between Overwatch characters whether they're officially part of the story or not. Tumblr also ranked the popularity of these imagined relationships, with McCree and Hanzo (McHanzo) claiming the number one spot.
To mark the anniversary, a Game of the Year edition of the game went on sale and the game will be free to play for anyone on PS4, Xbox One and PC this coming bank holiday weekend (26 May - 29 May).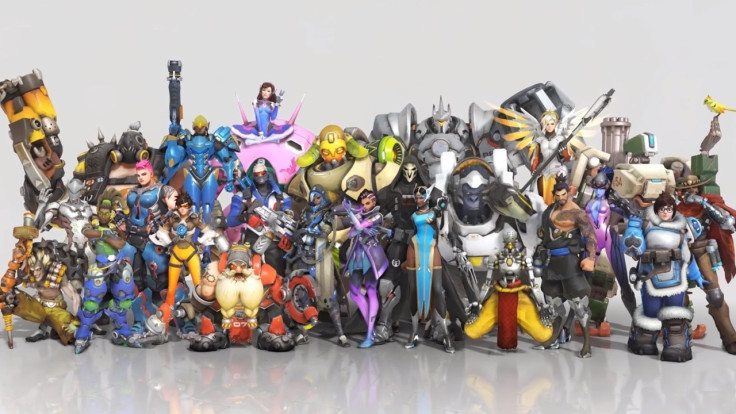 For all the latest video game news follow us on Twitter @IBTGamesUK.