Turkey issued a warning for citizens looking to travel to the US following large-scale protests and a surge in racist attacks in the aftermath of the US election.
In a note published on Saturday 12 November, the Turkish Foreign Ministry highlighted that some of the demonstrations taking place across the country have erupted in clashes between the police and protesters, resulting in several arrests. The warning quoted the Portland Police in Oregon, which classified the protests as a "riot", and mentioned that at least one person was injured as a result of the clashes.
Turkish citizens were also warned about "verbal and physical attacks and harassment of xenophobic and racist nature". These have increased following the election of Donald Trump as president, with several incidents of violence, intimidation, and fear reported on social media platforms, many of these attacks involving schoolchildren. "Within the context of risks caused by the incidents and of social tension, our citizens who live in the US, or who are considering travelling there, should be cautious," the ministerial statement warned.
On 29 October, the US updated its travel advice to Turkey after ordering the departure of family members of employees posted to the US Consulate General in Istanbul. The decision was motivated by intelligence information suggesting US citizens in the area would be targeted by terrorist attacks.
Turkey has experienced several terrorist attacks in the past year, both in Istanbul, in its capital of Ankara, and in southeastern provinces. Political tensions erupted in a failed coup attempt in July, after which the government embarked on a mission to remove potential threats from various parts of society including the army, the judiciary and the press.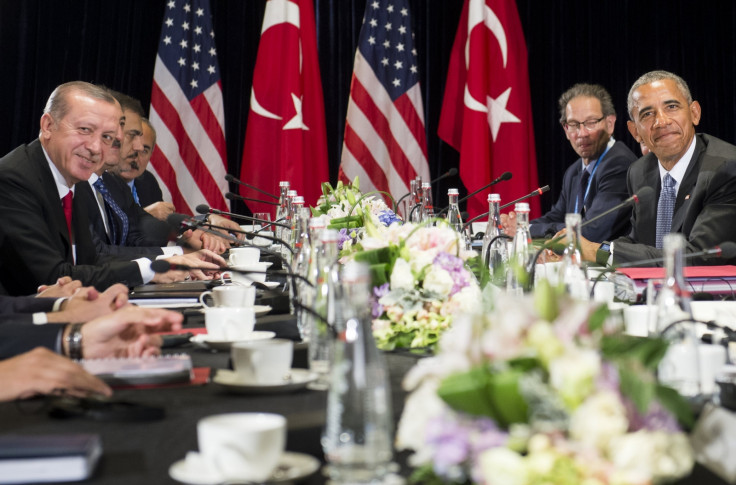 Reuters reported the suspension of almost 300 navy officials on 13 November, which add to the more than 110,000 judges, teachers, police and civil servants suspended or dismissed and the 36,000 formally arrested in a crackdown that government critics say is quashing legitimate opposition.
More than 130 media outlets have been shut down in the past four months, and the chairman and nine journalists and executives of the opposition newspaper Cumhuriyet were formally arrested. The authorities allege the secularist newspaper supported the 15 July coup attempt.
Following the coup, Turkey declared a state of emergency which allows police to detain suspects for up to 30 days before a court must decide whether to issue a formal arrest warrant pending trial. Those stopped without a passport or identity document can be subject to a fine or imprisonment. "Delays or denial of consular access to US citizens detained or arrested by security forces, some of whom also possess Turkish citizenship, have occurred," the US Bureau of Consular Affairs noted in its website.