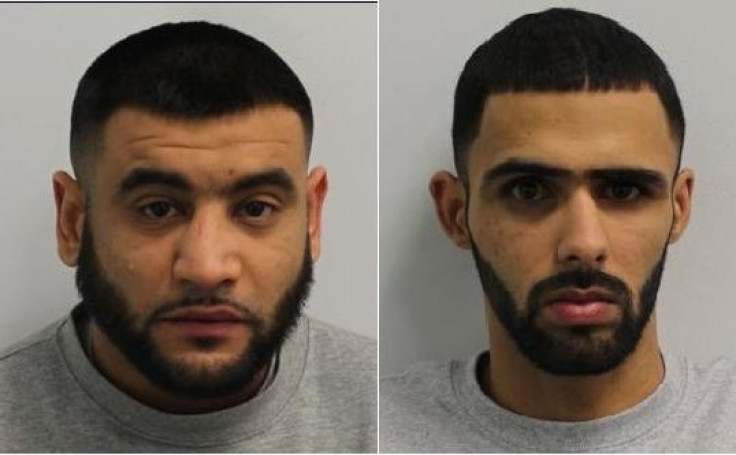 Two men who fired gunshots at a house full of innocent people have been sentenced to a total of 22 years in prison.
Junaid Shakoor, 25, and Sohail Amin, 25, fired three gunshots at a house in Wandsworth on 11 February in an apparent case of mistaken identity, the Kingston Crown Court heard on Tuesday (12 September).
One of the bullets entered the house through the glass of a front bay window. Two other bullets were discovered in the front garden and lodged in a car parked opposite the house. None of the six people in the house at the time were injured, according to police.
One of the residents told police that she was smoking a cigarette in the garden when a hooded man approached her. He got out of a blue car and held his hand behind his back, she said.
As she went back into the house, she heard three loud bangs and someone shouting from the blue car.
As officers arrived at the house, they noticed a blue Ford car drive towards the scene before quickly reversing down the street and away from the location. Police pursued the car and detained the driver, Shakoor, before arresting Amin, who was found hiding nearby. They found him in possession of a small handgun.
Shakoor and Amin initially denied any knowledge of the incident or weapon and gave different accounts of why they had fled the scene.
Both men pleaded guilty and were charged with possession of a firearm with intent to cause fear of violence and possession of ammunition without a certificate on 31 July.
They were sentenced on Tuesday to eight years each for possession of a firearm and three years each for possessing ammunition.
DC Andy Brackley, of the Trident and Area Crime Command, who led the investigation, said he was glad to see the men jailed "for this callous offence against a group of innocent people who were left fearing for their lives because of this needless attack."
"It was as brazen as it was exceptionally dangerous," he said. "Given the number of people present, but for sheer luck, this could have easily been a murder investigation."