UK: £10k reward for arrest of 'lone female robber' who violently attacked Geraldine Winner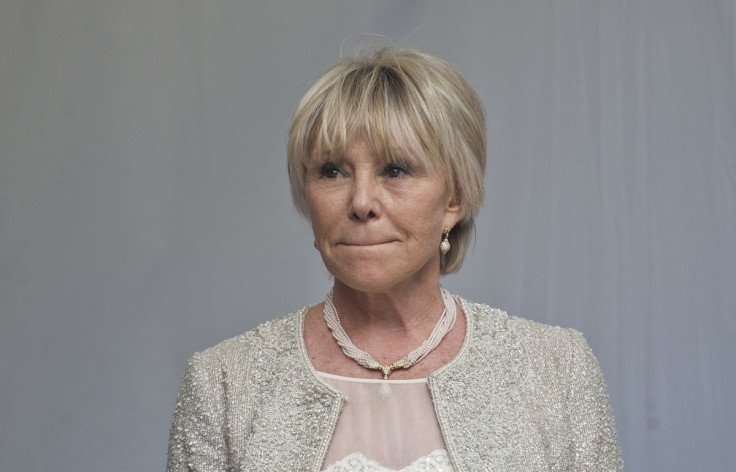 A £10,000 reward is being offered for information leading to the arrest of a lone female burglar, who violently attacked the widow of the late film director Michael Winner in her London home. Geraldine Winner, 77, was putting out rubbish on the evening of 9 October when she was confronted by a woman who hit her with an iron bar and forced her back inside the house.
Her hands and feet were tied and she was blindfolded during the three hour ordeal, as the suspect stole jewellery and other valuables, including a heart-shaped diamond pendant, cash including euros and a painting of St Mark's Basilica in Venice by the artist Franz Richard Unterburger.
The burglar broke into the house at approximately 10pm on Friday, and fled with the possessions between 1am-2am. The suspect was last seen walking up Kensington High Street. It is thought she had planned the attack and was looking for specific items.
Mrs Winner suffered serious head wounds and a broken finger in the assault. She was said to be extremely shaken by the incident and is now uncomfortable staying at her home in Knightsbridge Sky News reports.
Detective Chief Inspector Jane Corrigan, from Westminster CID, appealed for information. "Mrs Winner was subjected to an extremely violent attack in her own home by a female suspect. I have never seen an attack of this nature committed by a lone female throughout my policing career. The suspect was very specific in terms of the items she was looking for and the motive is still being investigated."
"The suspect had clearly planned the attack and may have been in the area days or weeks before. This incident has left Mrs Winner feeling vulnerable in her own home and I need the support of public to solve this case. Someone knows this woman."
The suspect is described as white, in her mid-30s, slim build, wearing a dark coat, dark trousers, dark floppy hat and carrying a large bag over her shoulder and a small rucksack on her back. Police believe she was wearing a wig at the time of the attack. It was earlier thought a man and woman were involved in the burglary, however a Metropolitan Police spokesman said it has since been established that only one suspect was involved.
Michael Winner, who directed the Death Wish movie series and worked as a food critic for The Sunday Times, died aged 77 at his home in January 2013. He reportedly suffered liver problems.
Anyone with information should call Westminster CID on 101. Alternatively you can contact Crimestoppers anonymously on 0800 555 111 or via crimestoppers-uk.org.
© Copyright IBTimes 2023. All rights reserved.