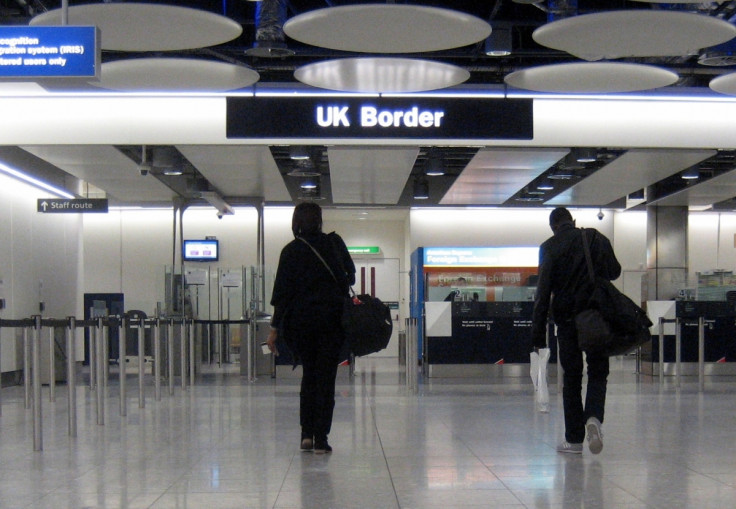 An American Muslim teenager, who says she was detained for 13 hours by border control at Heathrow Airport, says that she felt she was "judged" because of the Paris terror attacks. Ayan Mohamud, 18, was leaving her home in the US to travel abroad for the very first time when she arrived at the airport en route to Leicester for a wedding.
Home Secretary Theresa May said in the days following the Islamic State (IS) terror attacks on the French capital which claimed the lives of 130 civilians, that border controls will be "intensified". British PM David Cameron has announced that the government will more than double spending on airport security to detect possible attacks by extremists.
In a statement read to the House of Commons, the MP for Maidenhead said: "The government is taking all necessary steps to make sure they have the powers, the capabilities and resources they need." The UK Border Agency (UKBA) based at the airport said that the checks were necessary on Ms Mohamud for immigration reasons."
Ms Mohamud said that she was warned by her father that she may face extra questioning at the airport. "[But it] hit me that I was being judged based on what I was wearing on my head. I felt that I was detained because I'm Muslim," she told the BBC.
"After the Paris incident happened, [the UKBA] feel that everyone wearing a scarf needs to be checked thoroughly. I felt it was inhuman for them to treat me that way. I wasn't expecting to be interrogated or held in a room for hours."
Wading into the row, Keith Vaz, Member for Leicester East, said he is planning to raise the issue of Ms Mohamud's troublesome entry to the UK at a Home Affairs Select Committee meeting on Tuesday (1 December). The chairman of the committee said: "I have the head of Border Force in front of my committee on Tuesday and will definitely ask about this."
A Home Office spokesman said: "To ensure the correct decisions are reached it is sometimes necessary for Border Force to detain passengers while checks are carried out to ensure they qualify for entry to the UK. The passenger was given leave to enter the UK as soon as officers were able to make further enquiries, including in the United States."