UK Monopoly champion Natalie Fitzsimons: Secret to winning is staying in jail for as long as possible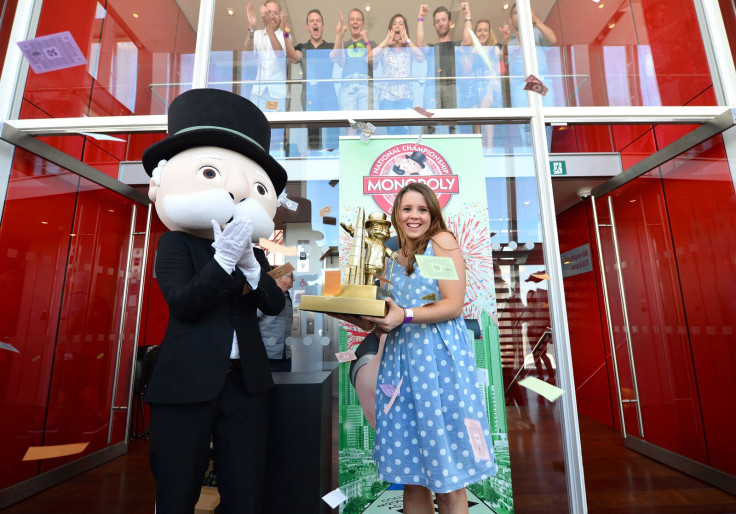 After being crowned the winner of the 2015 Monopoly UK and Ireland Championship, Natalie Fitzsimons is divulging some of her secret tips for success.
Despite never playing competitively, the 24-year-old software designer from Saintfield, Northern Ireland, emerged triumphant after knocking out three other opponents in a tense hour and a half-long final held at The View From the Shard, London.
"I'm ecstatic to have won, and so surprised! I didn't think I'd even beat my husband the heats, let alone win the whole thing! This was the first time I've ever played Monopoly in a competitive environment and it was certainly pretty tense at times!" she said.
"I've always played with friends and family over the years so have collected a few top tips by playing them – but at the end of the day you've got to hope the dice is on your side."
Fitzsimons says that, if players want to come out on top-and avoid a family argument, being ruthless isn't the way to go.
"Although you want to win, the key to Monopoly is sometimes treating your opponents generously," she explained. "Although you don't want to give a monopoly away, treating your opponents well in the early game will leave them favourable when the going gets tough!"
And while many users may be trying to get their hands on a 'get out of jail' card, Fitzsimons insists that jail is your friend.
"Once all the property squares have been bought sometimes the best thing is to wait patiently in jail, avoiding expensive rents while still collecting rent on your properties!" she said.
The avid player recommends sticking to just three or four houses rather than splashing out on hotels and lavish addresses. She also claims that Park Lane should be avoided at all cost.
"Few people know this, but Park Lane is the least landed on MONOPOLY square. Therefore an expensive monopoly in the Dark Blue squares are often pretty worthless. Trade Park Lane in for a couple of Orange or Yellow squares if you can."
Fitzsimons will now go on to represent the UK and Ireland, facing 24 other nations at the Monopoly World Championships in Macau, China, in September. The winner will take home a prize pool of $20,580 (£13,190), the amount of money included in a set of Monopoly.
© Copyright IBTimes 2023. All rights reserved.