As the dust settles from a referendum which will see the UK leave the European Union and Prime Minister David Cameron resign the country's thriving technology startup industry has spoken out – and among pain and despair, offers hope for the future.
The UK's technology startups, who were almost universally behind the vote to stay in Europe, took no time in voicing their concerns for going it alone when the final votes were counted on 24 June.
Described as a "gaping wound" which will "takes years to heal", the UK's departure from the European Union will make an impact which is "sizeable and long term", the chief executives of several British technology firms have warned. But despite the concern, some pointed to the dynamism of Fintech (financial technology) startups and their ability to out-manoeuvre banks and other large financial institutions.
In a number of statements sent to IBTimes UK, here is how our technology industry reacted, starting with Julian David, CEO of techUK:
"Today the British public has decided that the UK should leave the European Union. This is not the outcome that the majority of techUK members were hoping for. It opens up many uncertainties about the future. However, the UK tech sector will play its part in helping the UK to prepare, adapt and thrive in a future outside the European Union."
Bhuwan Kaushik, chief executive of Spectromax, a UK-based IT and digital services provider, said: "The impact of the Brexit will be sizeable and long term. There's a huge IT skills gap in the UK and it's going to take a number of years to close it. Leaving the EU at a time when the UK is in need of skills will be a huge blow to UK businesses...[which could] consequently stunt UK startup growth...Brexit will only worsen the situation."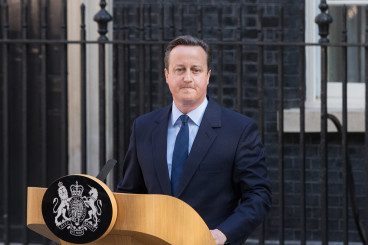 Michael Kent, founder and CEO of Azimo, a money transfer service in London, said he and his company are "disappointed that the British electorate has decided to leave the EU...we passionately believe that the world needs less borders, not more."
'Turning our back on the EU'
Some of the most emotive anti-Brexit remarks came from Askar Sheibani, CEO of Comtek, a Europe-wide provider of repairs, spares and support to the telecoms, data and network service industry. Britain's departure from the EU is a "devastating blow to UK businesses," Sheibani said, adding: "Words cannot describe how disappointed I am that the British public turned its back on the EU; choosing years of economic uncertainty over being part of a thriving economy that has helped Britain to progress phenomenally in terms of trade, competition, employment and skills."
Sheibani concluded: "Critically, now Brexit has become a reality, changed are on the way and no one knows quite how they'll impact one another, or indeed, how deep the knife will cut. Brexit is like a gaping wound that will take years to heal and no one truly knows the scarring it will leave behind."
Avoiding the doomsday scenario
But it is not all bad news. Some point to Fintech's infancy and how it, as with other startup industries, can adjust and adapt far more quickly and efficiently than larger, more established rivals.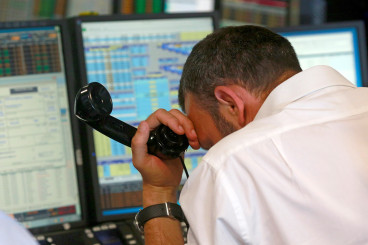 Mike Laven, chief executive of London-based money transfer company Currencycloud, said that, despite initial "significant volatility", advantages like London's time zone, plus "strong financial history and financial exchange expertise aren't going to disappear overnight."
Laven continued: "Somewhere else in Europe being a global financial capital. Seriously?
"It took decades to develop the infrastructure of firms, services, lawyers, insurers, intermediaries, and myriads of financial niches and massive personnel base that makes London special. Talk to Europe's tech entrepreneurs and they are concerned about being cut off from London's resources. Will it get more difficult? Of course. But with our contingency plans in place we'll avoid the doomsday scenarios."
Discombobulating big banking
Rhydian Lewis, co-founder and CEO of peer-to-peer lending company RateSetter, was equally optimistic. "Fintech is in its infancy but that means it is necessarily forward-thinking and modern and that allows it to respond more nimbly to the inevitable changes and opportunities that will arise from today's vote.
"Leaving the EU may discombobulate big banking conglomerates, and Fintech businesses will look to fill any spaces. This may prove to be an opportunity for Fintech."