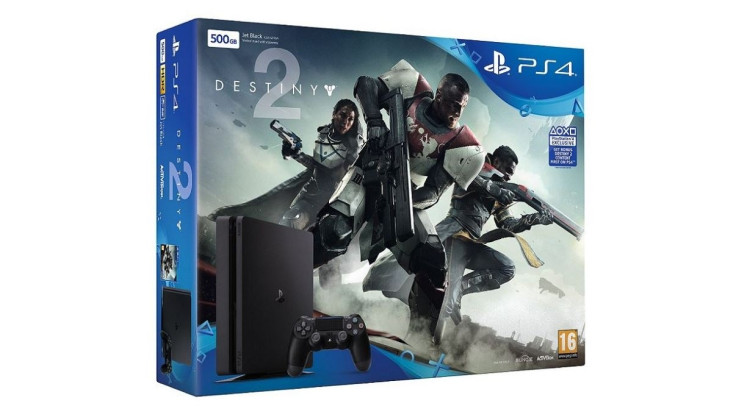 This week's round-up of the best video game deals and discounts in the UK includes a rare sighting of Nintendo's new home and hybrid console Nintendo Switch and a PS4 bundle with Destiny 2 ahead of the shooter's anticipated release next week.
On the gaming side of things there is Resident Evil 7 on PS4 (remember when that came out all the way back in January?) for £21.99 on the PSN store and Street Fighter 5 from the same place for £15.99, or £12.49 if you are a PS Plus subscriber.
There is also fun virtual reality title Star Trek Bridge Crew for £19.99 on Steam, Batman: Arkham Knight for £8.86 and Nintendo's trio of new Select titles for £14.85 each - including the wonderful Super Mario 3D Land and Luigi's Mansion 2.
Thanks as ever to Hot UK Deals for supplying this week's list.
Consoles
PS4 500GB Destiny 2 Bundle - £209.99 @ Tesco Direct w/ code
Nintendo Switch Console (Grey) - £259.99 @ Tesco Direct
Games
Wipeout Omega Collection [PS4] £17.86 @ ShopTo
Luigi's Mansion 2, Super Mario 3D Land, Kirby Triple Deluxe [Nintendo 3DS] £14.85 each @ Base
Fire Emblem Echoes: Shadows of Valentia [Nintendo 3DS] £19.85 @ ShopTo
Batman Arkham Knight [Xbox One] £8.86 @ ShopTo
Street Fighter 5 [PS4] £15.99 (£12.49 for PS+) @ PSN Store
Mafia 3 w/ Merchandise Pack (Including Game) [PS4 / Xbox One] £19.85 @ ShopTo
Resident Evil 7 [PS4] £21.99 @ PSN Store
Star Trek Bridge Crew [PC] £19.99 @ Steam
Sunset Overdrive [Xbox One] £4.99 @ Argos Ebay
Kingdom Hearts HD 1.5 & 2.5 Remix [PS4] £22.99 @ Argos
Other
ASUS i7-7700HQ 8GB w/ 1TB disk + 128gb SSD, GTX 1050 4GB 15.6" gaming laptop - £799.97 @ Saveonlaptops
Deliverer of Truth Xbox One Controller (Legendary Collection) £24.99 @ Game