The disappointing UK summer will make way for a particularly beautiful Autumn, according to the Forestry Commission.
Recent damp spells may have been the agony of families trying to take advantage of the school holidays but they also have provided Britain's flora and fauna with vital nutrients that will ensure a dazzling colour display as the temperatures drop.
The leaves will turn later than usual this year – possibly in the last two weeks of October – as the trees have been made to play catch up following the dry Spring.
Recent rainfalls have topped up their sugar levels, which should guarantee vibrant red leaves for all to see in the Autumn.
Andrew Smith, Director at The National Arboretum at Westonbirt, Gloucestershire spoke with The Telegraph about the forthcoming seasonal change.
He said: "This spring was very dry, resulting in thirsty trees and slower sugar production.The wet summer is just what they needed and will hopefully help them turn things around to give us a superb display.
"It's a very tricky task predicting when autumn will be at its best. Judging by the weather so far this year we could expect a slightly later autumn, though you will enjoy it if you're out and about mid to late October."
After an unremarkable summer, which even saw the arrival of Hurricane Gert on UK shores, bank holiday revellers will at least be able to enjoy some sunshine this weekend.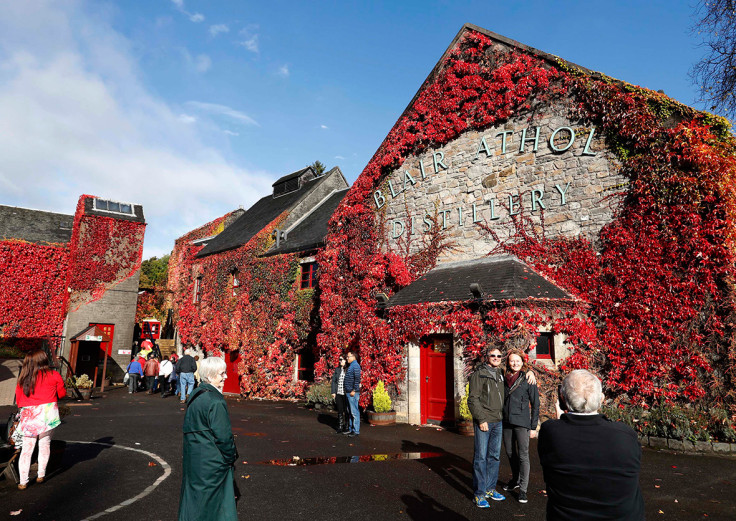 A Met office spokesman gave his assessment of Sunday's skies, saying: "Another dry and bright day is expected for many, with spells of sunshine making it feel rather warm. Turning cloudier in the north, with a little drizzle possible."
The agency say it will be 25C in London on both Sunday and Monday, which will be music to the ears of the two million people expected to attend Notting Hill Carnival over the next two days.