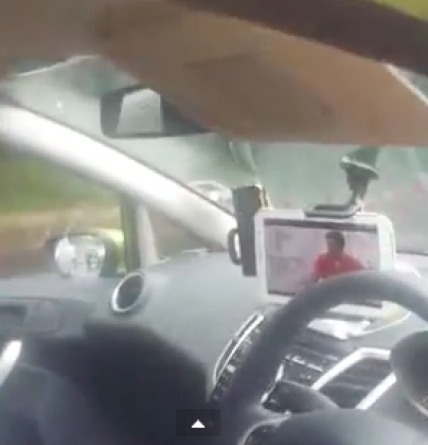 A woman has been caught watching Masterchef while driving in Essex.
The footage was captured by Luke Page from Southend as he was driving to London on the A127.
In the footage, the woman can be seen driving with an iPad mounted on her dashboard with Masterchef playing in the background.
Page can be heard as he approaches the woman and tells her off, however the woman pulls up her window.
He is next seen saying, "Well done. You're going on Facebook.
"She has got two pieces of technology attached the front of her car - a phone and a tablet - and she is currently watching TV while she's driving," according to The Telegraph.
Earlier, a female driver from Hampton Court in southwest London was investigated for eating from a bowl of cereal while driving.
The driver was caught by cycling instructor David Williams, 47, who filmed the woman in action and posted the video on YouTube.
"It is disturbing that people think driving while eating a bowl of cereal is acceptable," said Williams.
"She was coming up to a junction - it is incredible a person in such a large vehicle can consider that is a good way of conducting themselves on a road."