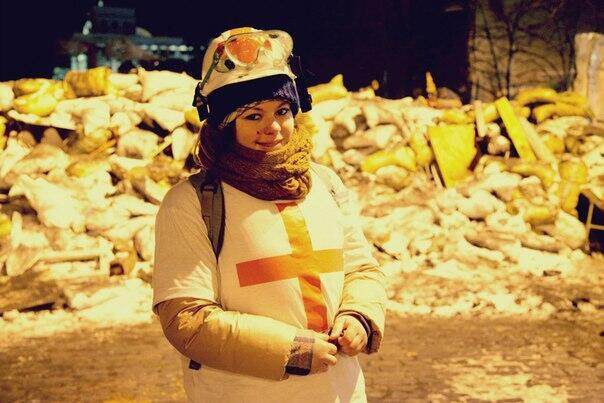 A young medic who posted "I'm dying" on a networking site has undergone surgery and is fighting for her life, according to reports:
The update contradicts earlier reports that the medic, called Olesya Zhukovskaya, was among those killed in the clashes between police and anti-government protesters.
Zhukovskaya, 21, was shot in the neck by a sniper, protest group Euromaidan reported. She posted on Russian microblogging site Vkontakte with the simple message "I'm dying". A picture of her clutching her neck as it was bleeding into her white coat with the Red Cross was shared on Twitter by activists.
Many nurses and medical workers are risking their lives to save those who are victims of clashes.