A US jury acquitted an undocumented migrant accused in the July 2015 death of Kate Steinle, likely putting an end to the murder case that had galvanised an anti-immigration movement in the country. Authorities have announced on Friday (1 December) that Jose Ines Garcia Zarate will be deported to Mexico.
San Francisco jurors found Garcia Zarate not guilty of charges including, murder, manslaughter and assault with a firearm. They convicted the Mexican citizen of being a felon in possession of a firearm, which could bring a three-year sentence, the CNN reported.
Prosecutors had argued that the 45-year-old intentionally shot Steinle with a Sig Sauer .40-caliber handgun. The 32-year-old was walking with her father on San Francisco's Pier 14 when the shooting happened.
But Garcia Zarate's defence attorneys claimed the shooting was accidental and that the bullet had ricocheted off the ground and travelled about 80 feet before hitting the woman.
The verdict has upset several people in the US, including US President Donald Trump, who called it "disgraceful".
"A disgraceful verdict in the Kate Steinle case! No wonder the people of our Country are so angry with Illegal Immigration," the POTUS tweeted.
Attorney General Jeff Sessions said San Francisco's status as a sanctuary city was largely to blame for what happened on 1 July 2015. He added that instead of releasing the Mexican man from custody, they should have turned him over to the immigration authorities.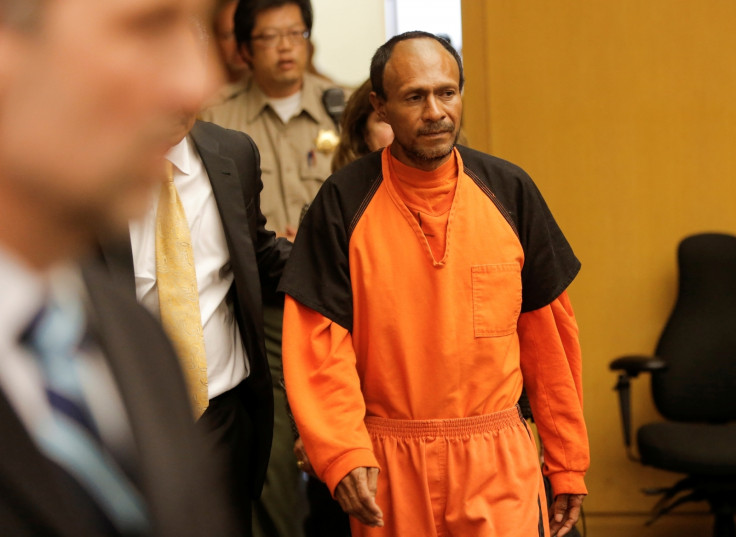 "When jurisdictions choose to return criminal aliens to the streets rather than turning them over to federal immigration authorities, they put the public's safety at risk," Sessions said.
Three months prior to the killing, Garcia Zarate was released from a San Francisco jail after he was convicted of selling marijuana and was allowed to remain free under sanctuary city laws.
Sanctuary city is a city that limits its cooperation with the national government effort to enforce immigration law. Leaders of sanctuary cities want to reduce the fear of deportation and possible family break-up among people who are in the country unlawfully.
However, several people, including President Trump, argue that cities should assist the federal government in enforcing immigration law. During his presidential campaign, Trump has said that Steinle's death was symbolic of the problems in the US immigration system, particularly the continued existence of sanctuary cities.
On Thursday after the verdict, Federal immigration officials said they will try to deport Garcia Zarate, who had been deported from the states five times prior to Steinle's slaying.
But one of Garcia Zarate's lawyers, Francisco Ugarte, said the case has nothing to do with the immigration. "From day one, this case was used as a means to foment hate, to foment division and to foment a program of mass deportation.
"Nothing about Mr Garcia Zarate's ethnicity, nothing about his immigration status, nothing about the fact that he is born in Mexico had any relevance as to what happened on July 1, 2015," Ugarte added.
"Nothing's been on our terms": Steinle's family
The Thursday's verdict has disheartened the Steinle's family, especially Jim – the victim's father. Steinle died in his arms after being shot. Jim told the Chronicle he was "saddened and shocked".
"We just want to get this over with and move on with our lives, and think about Kate on our terms. Nothing's been on our terms. It's been on everyone else's terms.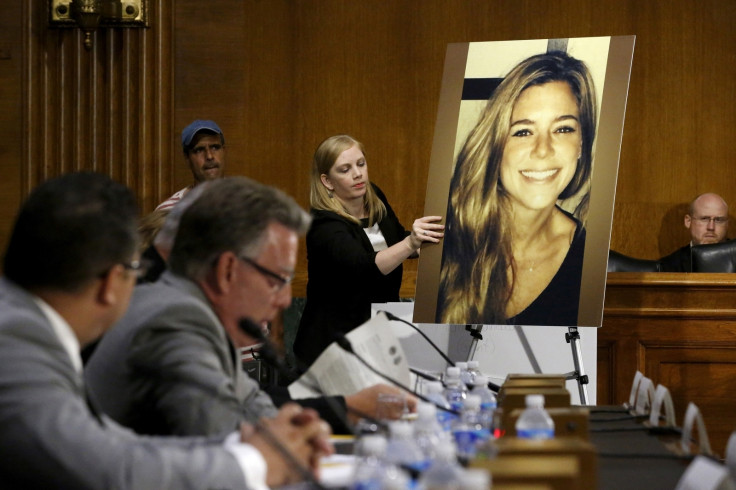 "There's no other way you can coin it. Justice was rendered, but it was not served," he added.
Meanwhile, Assistant District Attorney Alex Bastian said the decision has disappointed the prosecutors but they respect the jury's decision. "I can't stress this enough, this really is about the Steinle family. They've shown incredible resolve in this whole process.
"Our hearts go out to them," he said.