An exhibition in London will explore the story of underwear design from the 18<sup>th century to the present day. The controversial show will feature more than 200 objects. Garments designed for men and women will be displayed alongside advertising material, fashion plates, photographs and films.
Items will include a rare example of home-made "stays" worn by a working woman in England in the 18th century to pieces by designers including Stella McCartney, La Perla, Rigby & Peller and Paul Smith.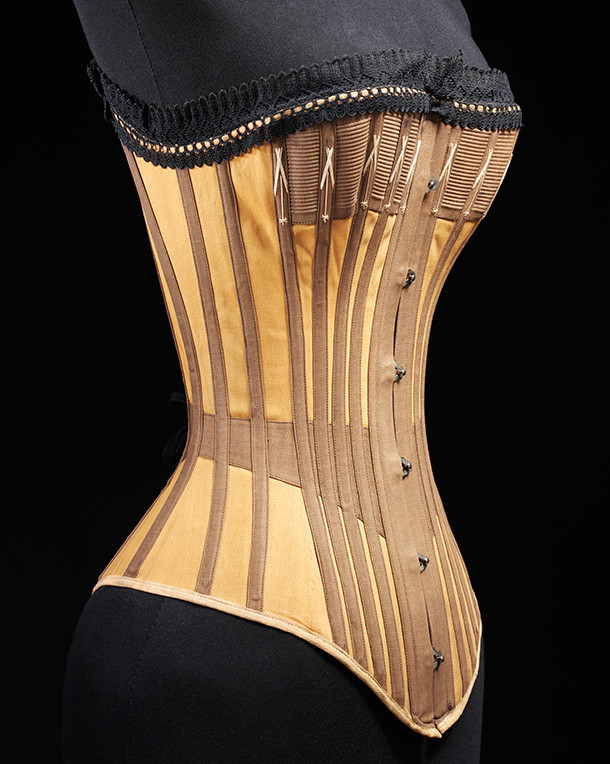 The corset has been an important article of clothing for several centuries, evolving as fashion trends have changed. Women, as well as some men, have used it to change the appearance of their bodies. The clothing item first became popular in 16<sup>th-century Europe, reaching the zenith of its popularity in the Victorian era. The earliest image of a possible corset was made around 2000 BC.
The image is of a Cretan woman, and the article of clothing depicted might be perceived as a corset; however, it is worn as an outer-garment. While the corset has typically been worn as an undergarment, it has occasionally been used as an outer garment. Corsets as outer garments can be seen in the national dress of many European countries.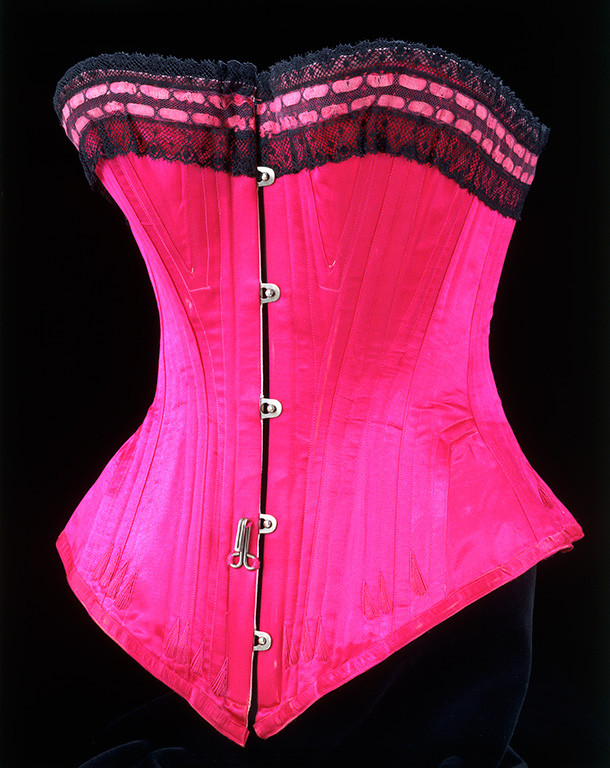 On display in the exhibition will be corsets, crinolines, boxer shorts, bras, hosiery, lingerie and loungewear alongside contextual fashion plates, photographs, advertisements, display figures and packaging. Highlights will include long cotton drawers worn by Queen Victoria's mother and an 1842 man's waist belt used on the wearer's wedding day.
There will also be a 1960s Mary Quant body stocking; a pair of gender neutral briefs by Acne, a sheer dress by Liza Bruce famously worn by Kate Moss and flesh-coloured leggings decorated with a mirrored glass fig leaf by Vivienne Westwood.
A restrictive 1890s whalebone and cotton corset with a waist under 19 inches in circumference will be displayed alongside x-rays and illustrations revealing the dramatic impact on the body of wearing such a garment.
Conversely, corsets were also recommended to improve medical conditions and posture. The exhibition will include a lightly boned 1895 version made from aertex, an innovative cellular woven cotton, showing an alternative side to tight lacing. An austerity corset made from paper during the First World War and a waist-training corset, a slimming tool endorsed by celebrity figures such as Kim Kardashian, will also be on display.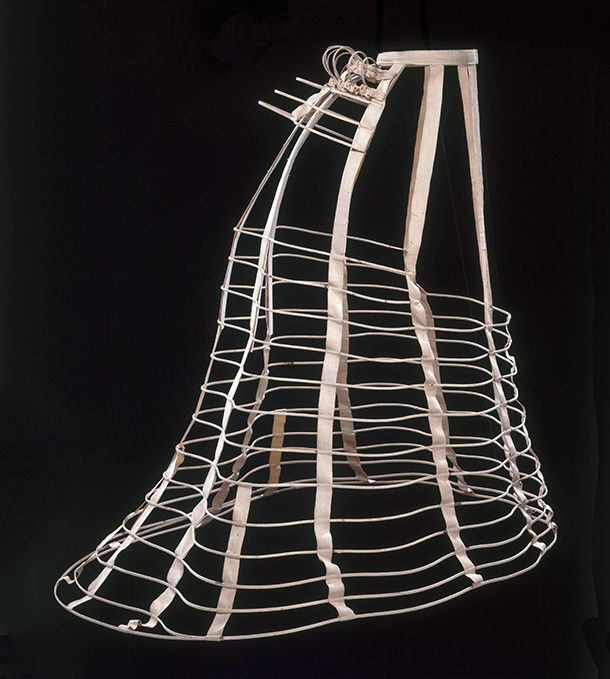 The development of the bra, which enabled movement and mobility, will be traced throughout the 20th century, showing early examples including a lace and satin bust bodice from 1910. Bras, girdles and shapewear will illustrate the importance and variety of support; from striking advertisements for latex corsetry by 1930s brand Chamaux, to a 1950s Playtex rubber girdle and Spanx designs from 2010.
The exhibition, Undressed: A Brief History of Underwear, will be on display at the V&A from 16 April 2016 to 12 March 2017.