Uruguay President Jose Mujica Brands Fifa 'Old Sons of Bitches' Over Luis Suarez Bite [VIDEO]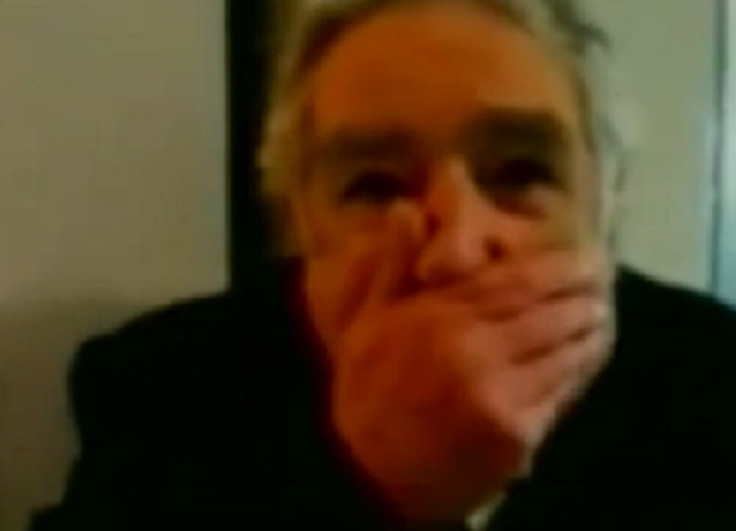 Uruguay's president has made an un-statesmanlike attack on Fifa by branding football's governing body "old sons of bitches" for booting Luis Suarez out of the tournament in Brazil.
Jose Mujica insisted Sepp Blatter and his ilk were nothing but "a bunch of old sons of bitches" in a video uploaded to the web.
Mujica - who has a reputation for being unconventional - theatrically covered his mouth after uttering the anti-Fifa slur.
He was reacting to the punishment meted to Suarez for biting Italy defender Giorgio Chiellini on the shoulder during a World Cup group game. The Liverpool striker was subsequently banned for nine international games, barred from all football-related activity for four months and fined 100,000 Swiss Francs (£66,000).
Journalist Sergio Gorzy posted footage of Mujica's outburst online, below, after Mujica told him "publish it".
The ban has been interpreted in Uruguay as a conspiracy amplified by the English-speaking media against Suarez, who has now bitten opponents three times in his professional career.
Mujica stands out among national leaders for shunning wealth and all the trappings of power in Uruguay. He lives a frugal life on a farm with a goat.
© Copyright IBTimes 2023. All rights reserved.