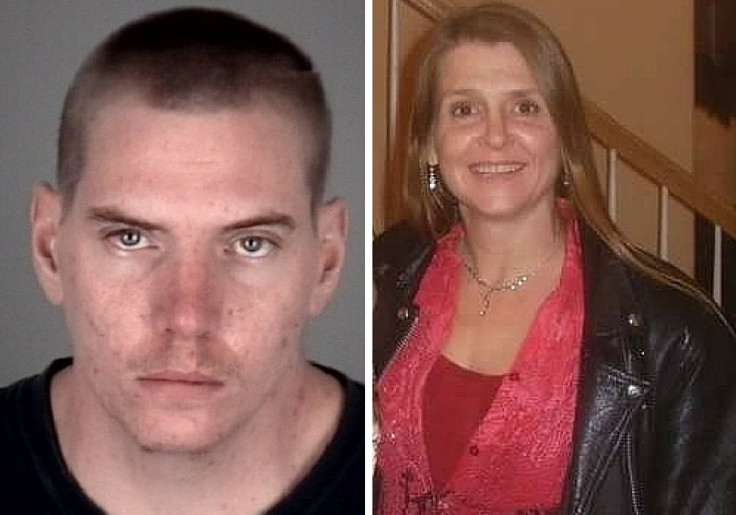 Florida man is accused of killing a woman whilst they were having sex then returning later to have intercourse with her corpse hours later. Timothy Johnson, 25, has been charged with premeditated murder after the decomposing body of Judith Therianos was found in a wooded area in Tampa, Florida.
The 52-year-old, from Maine, who had been visiting a friend died from blunt force trauma, according to police officials who discovered her body almost a month after her disappearance. The details of the killing were laid out in an arrest affidavit written by the Pasco County Sheriff's Office on Friday 29 April as Johnson was charged.
It appears that Therianos had travelled to Tampa on 15 February to look after her friend and was seen by CCTV buying alcohol with Johnson on 13 March in New Port Richey, near Tampa. Johnson and Therianos began having consensual sex in a wooded area.
At some point Investigators believe she wanted him to stop and that is when he is said to have killed her. He is then said to have choked her until she passed out and continued having sex with her "for a while" after she had died.
The affidavit said after he had finished, he pulled her shirt over her head and "bashed her brains in". Prosecutors then say that he took Therianos' debit card and went to a nearby Waffle House to eat. He then went to buy a four-pack of beer with her debit card before returning to have sex with her dead body again.
Johnson then left again returning with rubbing alcohol which he poured on her in an attempt to remove any evidence. Ten days after the killing Johnson found himself in prison on unrelated charges of violating probation, where he was said to have told inmates of his horrendous crime.
He allegedly said he would kill the other inmate of they told after the discovery of her body made the news. Therianos' badly decomposed body was identifiable through fingerprints.
Sheriff Chris Nocco said: "This is a pretty sick individual that would perform these acts on a deceased person," according to the Portland Press Herald.
Family members said in a statement: "We would like to extend our gratitude to the Pasco County Sheriff's Office for their assistance in the search, investigation, and subsequent arrest in the case of Judi Therianos," it said. "While this is not the outcome we had hoped for, we are grateful to have Justice for Judi. She will remain forever in our hearts."