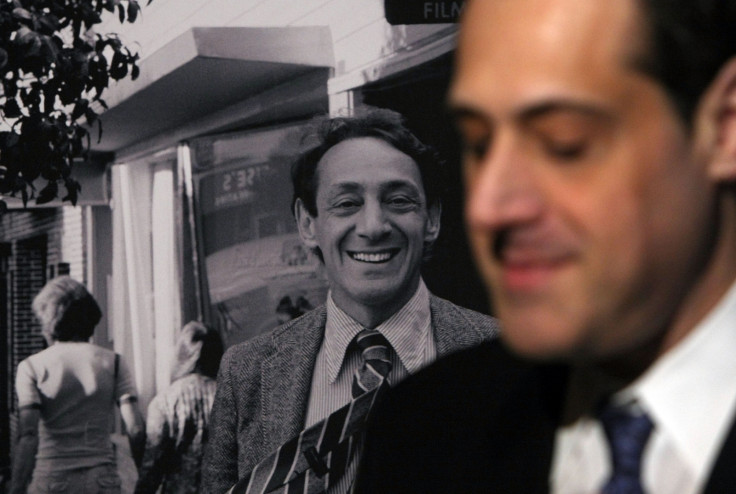 The late gay rights activist and San Francisco politician Harvey Milk will soon be honoured by the US Navy. The country's Navy has decided to name a ship after the gay rights icon, who also served it as a diving officer from 1951 to 1955 during the Korean War on the submarine rescue ship — Kittiwake.
According to the US Naval Institute News (USNI), the tanker that is yet to be built will be called the USNS Harvey Milk. A notification approved by Secretary of the Navy, Ray Mabus, indicated the intention to name a planned Military Sealift Command fleet oiler USNS Harvey Milk (T-AO-206). However, the secretary of the office has declined to give detailed information of the ship until the announcement.
"When Harvey Milk served in the military, he couldn't tell anyone who he truly was," San Francisco supervisor Scott Wiener, who wrote a resolution asking the navy to name a ship after Milk in 2012, said.
"Now our country is telling the men and women who serve, and the entire world, that we honor and support people for who they are," Wiener added.
Along with Milk, the Navy has also decided to honour other prominent personalities, like — former Supreme Court Chief Justice Earl Warren whose court ruled to desegregate US schools, former Attorney General Robert F. Kennedy, women's right activist Lucy Stone and abolitionist and women's rights activist Sojourner Truth.
Milk, who himself belonged to a Navy family, was honourably released from the service in 1955 as a lieutenant junior grade. He later worked as the San Francisco board of supervisors and was the first openly gay California politician to be elected to office.
However, in 1978 he was killed in office, while wearing his US Navy's diver's belt buckle.