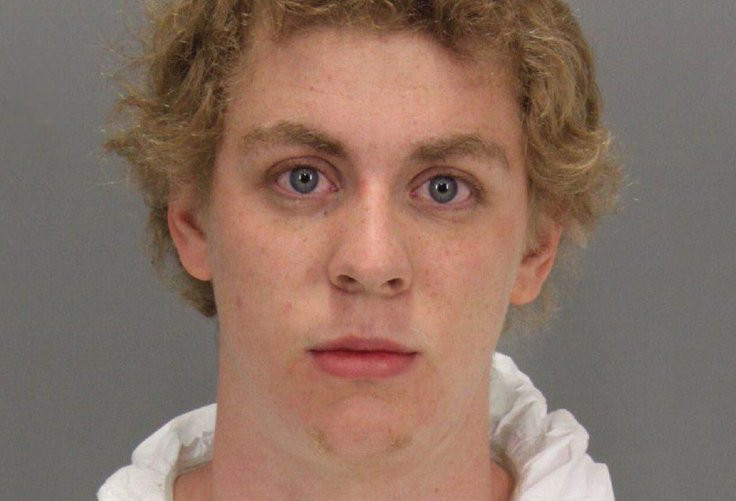 USA Swimming has banned Brock Tuner for life after he was convicted of sexually assaulting an unconscious woman on the Stanford University campus. The 20-year-old was a university swimmer, a point that was repeated often during his trial.
The sports body oversees all sanctioned competitive swimming in the US and a lifetime ban would mean the end of Turner's swimming career.
"Brock Turner's membership with USA Swimming expired at the end of the calendar year 2014," USA Swimming spokesman Scott Leightman said in a statement to USA Today Sports on 9 June. "He was not a member at the time of his crime or since then. USA Swimming doesn't have any jurisdiction over non-members."
Turner's original membership with the organisation expired in 2014 but following the ban he will not be permitted to renew it, if he wants to.
"Brock Turner is not a member of USA Swimming and, should he apply, he would not be eligible for membership. ... Had he been a member, he would be subject to the USA Swimming Code of Conduct. USA Swimming strictly prohibits and has zero tolerance for sexual misconduct, with firm Code of Conduct policies in place, and severe penalties, including a permanent ban of membership, for those who violate our Code of Conduct," Leighton said.
The announcement came on the same day California lawmakers called for an investigation into Turner's lenient sentencing. Judge Aaron Persky gave the assailant only six months jail time claiming that his age and lack of criminal record made him deserving of a shorter sentence.
Having been convicted of three felonies Turner should have received close to 14 years of prison time instead. Prospective jurors are now boycotting the judge and refusing to serve under him in unrelated cases.