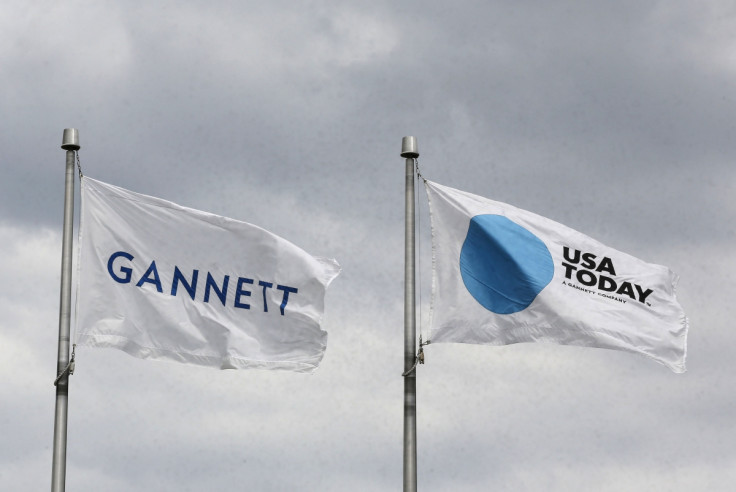 Gannett Co, the publisher of USA Today, is acquiring Journal Media Group (JMG) for $280m (£183m, €248.8m) as part of its ongoing strategy of acquiring local news companies. Apart from expanding the presence of Gannett in the print and digital media markets, the deal is expected to bolster the revenues of the company.
Post the deal, Gannett will have a presence in 106 US markets and result in "a combined digital audience of more than 100 million unique visitors a month", the company said. Their print circulation will also increase by about 950,000 Sundays and 675,000 weekdays.
The acquisition will add about $450m to Gannett's annual revenues and also help the company save $25m over the next two years due to consolidation of printing and distribution assets.
"Just over 100 days ago we laid out the importance of expanding our local market footprint, and we are very pleased that our acquisition strategy has kicked off with such a highly regarded company," Robert Dickey, chief executive at Gannett, said. "Gannett is excited to be joining forces with an organization that is so respected by their communities and industry."
JMG CEO Tim Stautberg said: "This transaction marks a critical next step in the transformation of our industry as we build local media brands that matter at a time when operational scale is a competitive advantage."
The deal, which is expected to close in the first quarter of 2016 and is subject to JMG shareholder approval and antitrust regulatory clearance, will be financed with cash and borrowings under Gannett's $500m revolving credit facility.
In June, Gannett was split from its former parent company, now called Tegna, as a pure newspaper company to focus primarily on USA Today and local markets. Tegna would concentrate on television broadcasting and its digital businesses, Cars.com and CareerBuilder.com.
Since the split, it has taken control of a few more newspapers in New Mexico, Texas and Pennsylvania as part of an asset swap with Digital First Media, apart from acquiring 28 weekly and a daily newspaper in the UK.
JMG was formed in April by merging E W Scripps Co with the newspaper operations of Journal Communications. While JMG owns the 178-year-old Milwaukee Journal Sentinel among 16 other daily newspapers, 18 weeklies and their affiliated websites across 14 US markets, Gannett has media businesses in 92 local markets besides USA Today.