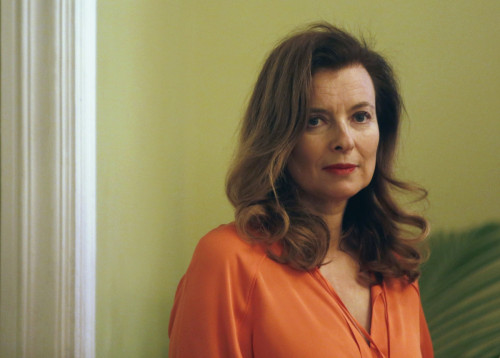 France's former First Lady, Valérie Trierweiler, has said she may write a book on her experiences during the alleged affair between President François Hollande and Julie Gayet which eventually led to her exit from the Elysée Palace.
Trierweiler, a former journalist, has told the French magazine La Parisien in an interview, which is to be published shortly, that she intends to get back to normal life as quickly as possible.
Trierweiler said she is "more disappointed than angry" over the entire episode surrounding the scandal and noted she is "not ruling out writing a book".
The French president had earlier announced he was splitting with her partner, with whom she has lived since 2006, after the allegations surfaced over a story published by the magazine Closer.
"I did not like the glamour of the Elysée. I would have preferred a normal life, maybe we would still be together today," said Trierweiler.
A day after their separation was formally announced, Trierweiler embarked on a visit to India to promote a charity, an event which was already scheduled.
Referring to her formal departure from Elysée, she said about Hollande: "He was worried about the organisation of the trip and about my health."
Born in 1965, Trierweiler hosted political talk-shows in the mid-2000s when her personal relationship with Hollande reportedly began.
She first met him during the parliamentary elections in 1998, when he was living with Ségolène Royal, a fellow heavyweight in the Socialist Party. Hollande, who has never married, has four children with Royal.
Trierweiler, twice-divorced, has three children of her own from her previous liaisons.