Frozen Ground London Premiere: Vanessa Hudgens, Rachel Shenton Dazzle on Red Carpet [PHOTOS]
American actress Vanessa Hudgens looked gorgeous as she attended the London premiere of her film The Frozen Ground, held at the Vue Leicester Square.
The 24-year-old former Disney actress wore a Jenny Packham nude crystal-embellished jumpsuit and teamed that with black Giuseppe Zanotti sandals.
The thriller is based on a true story about serial killer Robert Hansen (played by John Cusack) in Alaska and Hudgens plays a teenage prostitute, Cindy Paulson.
''I always wanted to play a really heavy role. I remember being like 12 I think and being like 'I want to play a prostitute and do drugs," she said during a Meet the Actor event at the Apple store in Regent Street.
''She's really just a young scared girl trying to get by. It's nerve-wracking for sure," she said about her role, ''For this one scene the stage I was on was lower than where male film crew were situated. They were higher than me sitting on their stools, so it made it super awkward and intimate.''
At the event, the High School Musical actress also posed with co-star Nicolas Cage, who portrays the character of Alaskan detective Jack Halcombe in the film. He was accompanied by his wife, Alice Kim.
"People are going to be blown away by her performance in this movie. She's outstanding. I knew she would be when we were working together. This is a new Vanessa Hudgens that people haven't seen before and I think it's going to be great for her," Cage praised Hudgens.
Other who attended the event included English actress Rachel Shenton, Game of Thrones star Nathalie Emmanuel and Gary Goldsmith, Kate Middleton's uncle.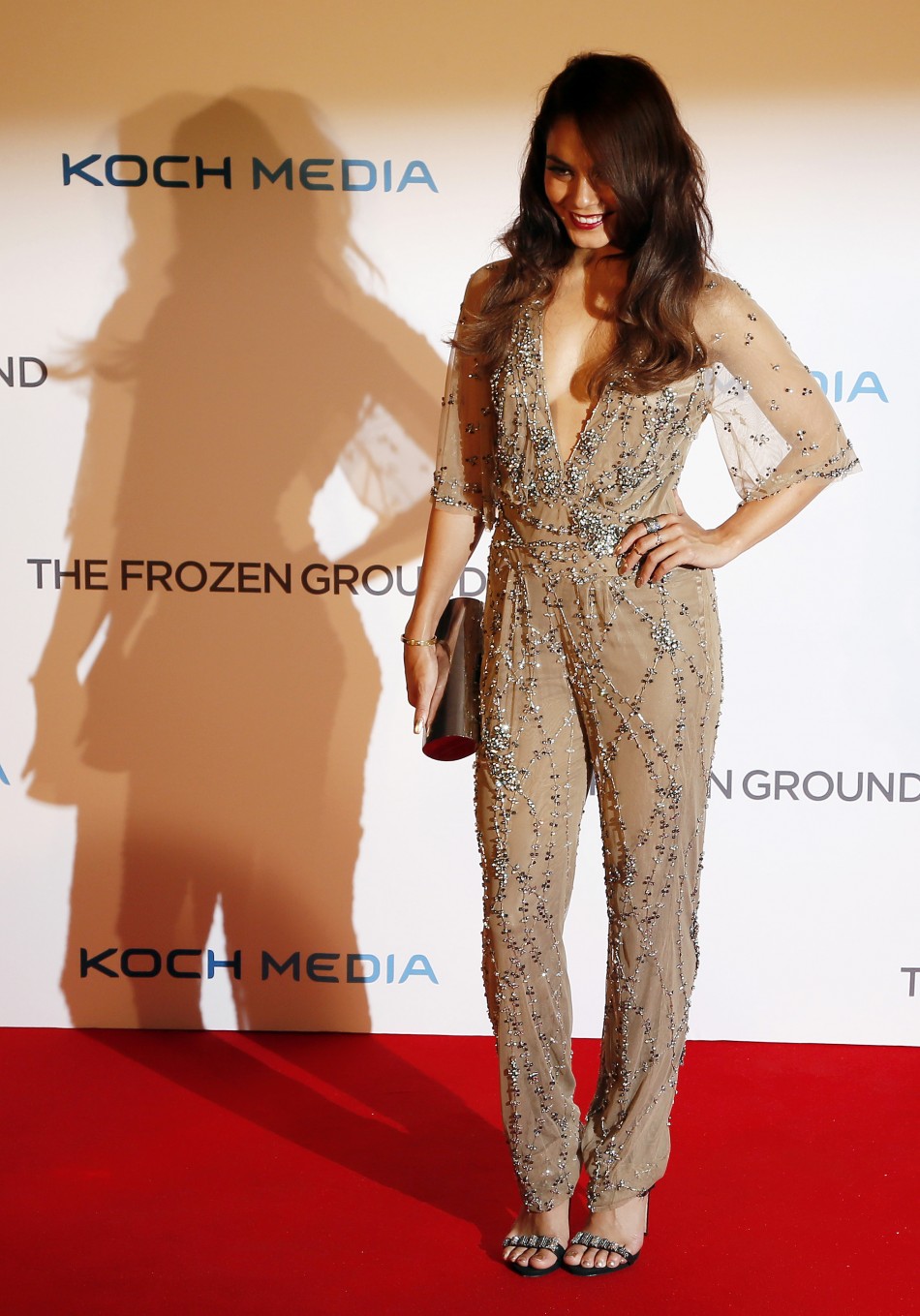 © Copyright IBTimes 2023. All rights reserved.