The London tube bombing sparked terror among passengers trying to flee the attack, the Old Bailey has heard.
Some 90 passengers managed to escape the Tube train after the attack at Parsons Green on 15 September last year.
Witness spoke of how clothes started to melt onto the bodies and their hair caught fire after a fireball burst through their carriage.
Commuter Stephen Nash said he saw a sudden "blinding flash" and realised he was "engulfed in flames".
"I was thrown to the ground. The flames were overwhelming. It was intense heat. I thought I had lost my ears. I thought my head was on fire.
"I was knocked out so I woke up on the carriage floor and it was a matter of seconds. Just as I got to the doors, the doors started to close. It was a little bit scary."
Retired counter-terrorism officer Alex Beavan was also on the train.
He said: "I heard a huge popping sound. Looking towards the direction of the sound, I saw a rolling fireball coming over the ceiling at the back of the train.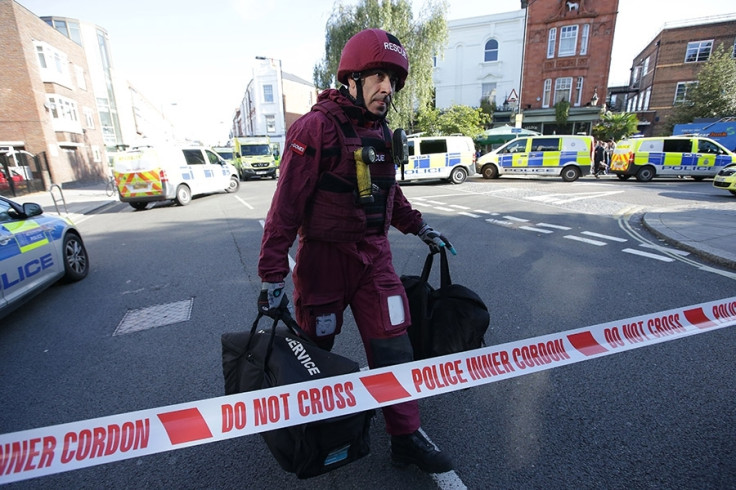 "Everything goes in slow motion. There was a woman. I could see her realise what was happening and she began screaming and some men were shouting 'run'."
Ahmed Hassan, an 18-year-old asylum seeker sat in the dock as witnesses recounted the terror of the attack. Prosecutor Alison Morgan has said experts said it was "luck" that the bomb did not fully detonate.
With CCTV footage being shown to the court of the instant the blast took place. Evidence earlier in the trial told of how Hassan bought online the chemical needed to make the device, which he assembled while his foster parents were on holiday.
He admitted the bombing the day after when police caught up with him in Dover. He denies attempted murder and using the chemical compound TATP to cause an explosion likely to endanger life. The trial continues.