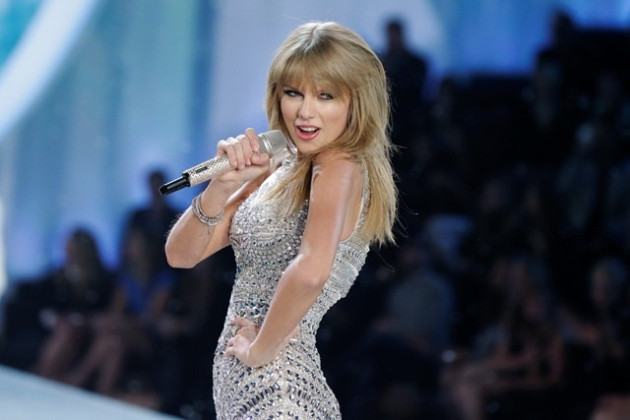 What really defines the sexiest night of the year? Hint? Four words, Victoria's Secret, Taylor Swift. Put these two brands together and that's what Victoria's Secret Fashion Show 2013 was all about. From stunning supermodels to show-stopping performances, the show was bigger and better than ever.
Taylor Swift could have been mistaken as a Victoria's Secret Angel when she hit the runway to perform at the show on Nov. 14 at Manhattan's Lexington Armory. She dazzled with her superb performances on the catwalk wearing two different but equally glamorous outfits.
Swift joined Fall Out Boy for the opening of the first section, "British Invasion," on stage for an incredible performance of My Songs Know What You Did in the Dark (Light Em Up) where she was decked up in a stunning Union Jack costume.
Later on in the show, the 23-year-old singer strutted her stuff on the runway for the final section, "Snow Angels," wearing a super short sparkly, silver mini dress, showing off her never ending legs. She entertained the crowd with a powerful rendition of "I Knew You Were Trouble". She even took her own turn on the catwalk and walked down, holding hands with Angel Lily Aldridge, who looked sexier than ever with her fluttering wings, as reported in Hollywood Life.
Check out these images of Taylor Swift at Victoria's Secret Fashion Show 2013: