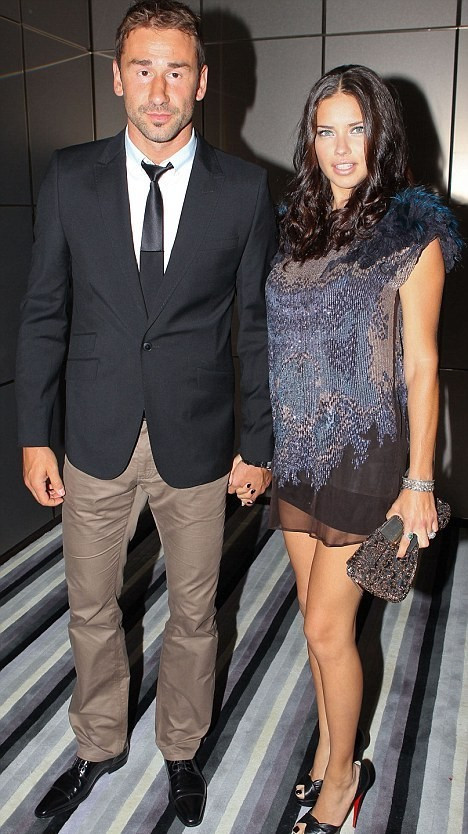 Brazilian supermodel Adriana Lima and former NBA player Marko Jarić have separated.
"After long and careful consideration, we have decided to separate after five years of marriage," the couple said in a joint statement to People.
"We are grateful to be the parents of two incredible young daughters that we will continue to co-parent. We would greatly appreciate your respect for our family's privacy as we begin this delicate next chapter for all members of our family."
Lima and Jarić met at a party in Los Angeles in 2006. The two got married on Valentine's Day of 2009. They are parents to daughters Valentina and Sienna.
Lima, famously a virgin until she wed at age 27, had spoken about her decision.
"Well, you know you have to stick up for your beliefs," she said during her appearance on HuffPost Live last year. "Whatever makes you comfortable. Just follow your own values."
During an interview with Hello! Canada in 2010, Lima had gushed about Jarić saying: "He's been the greatest. I'm so lucky. After the birth, he helped me so much. He would help me feed her, change the diapers – actually, he was better than me at changing her! He's still great. He's always there and he loves Valentina so much. I can see it in his eyes every time he looks at her. He's so happy."
Jarić had also shared the secret to their happy marriage.
"We're opposite in some things, but that's good. There's a sparkle in our marriage… We match unbelievably well and we have a great adventure together," he said.