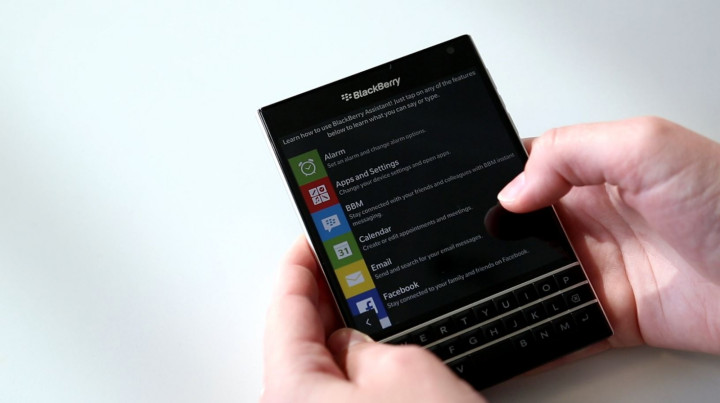 While it might not have as many fans as Android and Apple smartphones, the Blackberry has something else to be proud of: durability. We've always know that the company's phones have been designed to be rock-solid over the years. Adding weight to this reputation is a new drop-test video which shows us how strong the new BlackBerry Passport really is.
Sherif and Anas from Axiom Saudi Arabia picked up a BlackBerry Passport unit and decided to put it through a drop-test video. Check it out below.
The duo dropped the smartphone from chin-height, causing it to crash to the ground face-first. Despite this, the smartphone got away without any serious damage, save a few scratches. After being put through more drops, the phone was left fully functional with a legible screen, working camera and much more. However, it did take in a few scratches on the sides.
The video also features a drop from the back of a car. In this, the phone gets away without any damage to the display, as the sides absorb almost all the impact. All said and done, Blackberry can take pride in the fact that it has built an extremely durable smartphone.
Via PhoneArena