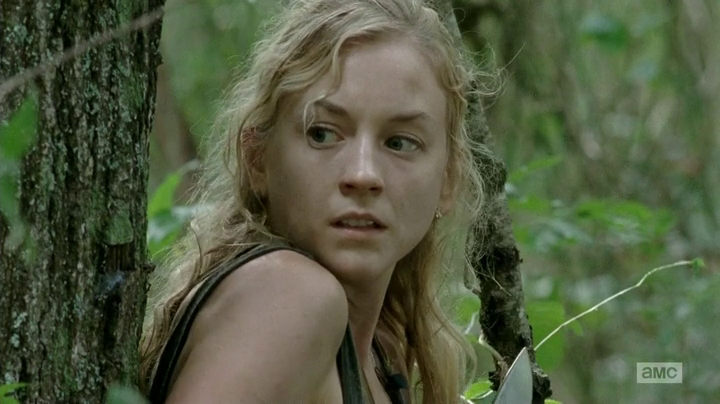 The Walking Dead Season 5 is touted as the best season so far for its intense story building and fan favourite endings of each episode aired until now.
But Beth fans are still hanging in suspense as questions about her kidnapping remain unanswered as of now.
However, Daryl Dixon has decided to find his close friend with the help of Carol with whom he shares a special fondness in the post apocalyptic zombie world.
In episode 3, Four Walls And A Roof, Daryl returns to the group without Carol, which has baffled Rick Grimes and group along with the fans.
The promo of episode 4 shows that Beth is trapped inside a creepy hospital in Atlanta, and will probably be rescued by the crossbow bearer.
Episode 4 of AMC's zombie horror thriller is titled Slabtown and will focus on Beth and her captors who are pretending to have rescued her from the zombies.
According to the official synopsis of the upcoming episode, the Atlanta Hospital members are another set of survivors but may prove deadlier than the cannibals of the Terminus.
"Things appear safe and nice, but there is a bit of a dark side for another group of survivors," the synopsis reads.
Meanwhile, in episode 3, the group has been divided as they did in Season 4 and only the show creators and producers can tell whether they will reunite again by the Walking Dead finale.
Moreover, Rick's merciless killing of Gareth and the handful of termites has not only shaken his group but fans too.
"I think it was a watershed moment of clear-cut decision-making... Getting rid of the problem is, in that situation, the only solution. It is a brutal killing, but I was very keen for it not to be an indulgent moment... It wasn't an emotional moment. This is about squashing this and getting rid of the threat," Andrew Lincoln told TV Guide.
The lead actor of the blockbuster series also hinted that Rick's act of barbaric killing will create fear and disturbance among his group in the future.
"I think perhaps a lot of the story arcs this season for the rest of the characters are whether or not they're willing to go with him. That may cause conflict and opposition and stresses and strain and fear within the group."
The Walking Dead Season 5, episode 4 Slabtown airs on Sunday, 2 November in the US and on Monday, 3 November, in the UK.