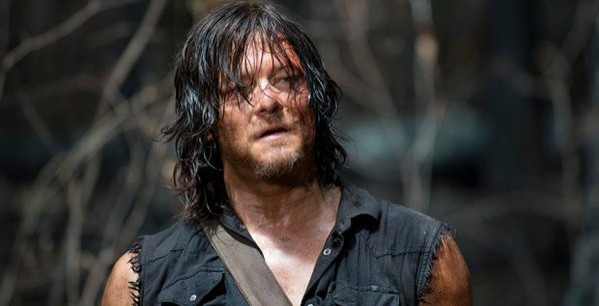 With the resources he has relied on to survive stripped away, Daryl was left exposed in the latest episode of The Walking Dead while his fellow survivors Sasha and Abraham faced up to the future. According to director and special effects designer Greg Nicotero, the trio are being redefined by the devastating events that have happened recently, most notably the deaths of their loved ones.
Episode six of season six, titled Always Accountable, saw the them accosted by a group of mystery assailants who unleashed gunfire on Sasha and Abraham's vehicle forcing them to crash before holding Daryl captive and then making off with his beloved motorbike and crossbow. Fortunately, the group found themselves reunited again but the events will undoubtedly give them a whole new outlook on life.
While holed up in an abandoned building seeking shelter from the horde of walkers, Abraham and Sasha contemplated setting up a new life for themselves there leaving Alexandria behind until Daryl came to their rescue. In season five, Sasha suffered the loss of her brother Tyreese while Abraham's dreams of finding a cure in Washington were shattered thanks to Eugene's lies.
Explaining how the characters have been affected by the tragedies often inflicted on the group, Nicotero told the IBTimes UK: "At the end of season five, Sasha is at peace with who she was. It's an ever-evolving pot that you're stirring all the time. Sasha's at peace with who she is now because she didn't shoot Gabriel in the face, she actually figured out that wasn't what she wanted.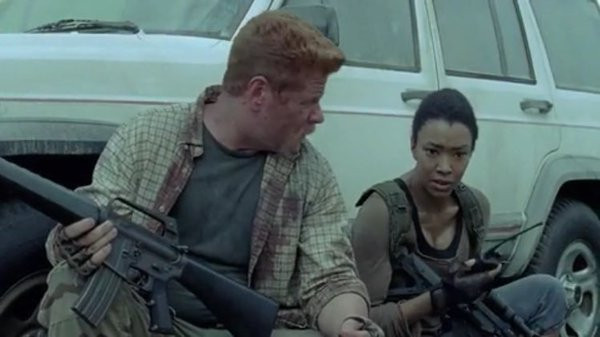 "Then you have Abraham, who is kneeling right next to Pete when Rick blows his face open and that affects Abraham. Everybody is affected by [something] and those situations and relationships start redefining people. Daryl, in this season, likes going out and looking for people. He subscribes to Aaron's idea that they're not a community or group without people. They have to go out there and bring more people."
Daryl and Aaron have struck up a close friendship since Rick's group found a home in Alexandria but it will take a backseat in season six as Aaron's bond with Maggie blossoms. Ross Marquand who plays Aaron said of the dynamic between his character and Daryl: "Truthfully where we start off the season, the relationship that they had as recruiters takes a backseat as they're faced with the very immediate and persistent threat of non-stop onslaught of not only the walkers but there's these warring tribes with the Wolves and other groups that are coming down the road too.
"While those relationships will deepen, there are other relationships not explored yet that will grow quite a lot deeper as the season goes on."
The Walking Dead continues on Monday 23 November 2015 at 9pm on Fox UK when viewers will hopefully find out whether Glenn lives or dies.
Watch The Walking Dead season six episode seven preview: