With graduation fast approaching, the next episode of Awkward season 5 will find Jenna Hamilton displeased with the senior yearbook superlatives. Episode 4 titled, Now You See Me, Now I Don't, will air on Monday, 21 September and will deal with the feud between Jake and Matty.
The official synopsis of Awkward season 5 episode 4 reads as follows:
Click here to watch the episode online. You can also live stream the episode by clicking here.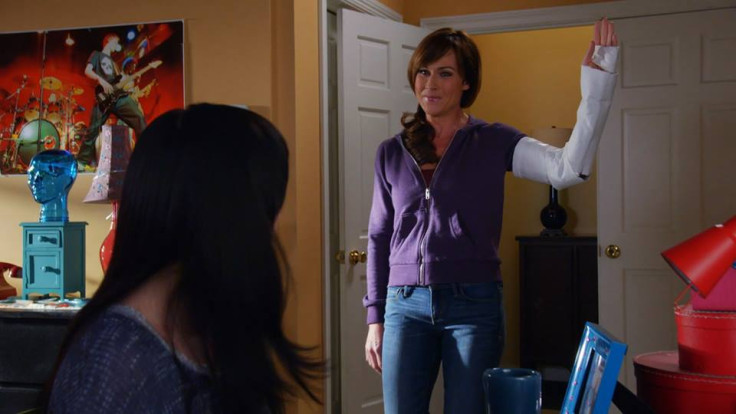 Although Jenna did get to taste some popularity in recent episodes, her past still haunts her. And as embarrassing as it would be, Jenna's mother decides to dress up like her and places a cast on her arm, for the mother-daughter senior banquet.
In season 1, we saw Jenna had tried to commit suicide and instead broke her arm in the process. She then went on to become one of the most unpopular girls at Palos Hills high school.
Now, she would be seen getting upset with the superlatives in the senior yearbook. The latest promo also shows Tamara getting irritated with the comments in the yearbook and Jenna looks shocked with her "most depressing ever" superlative. The promo ends with Jenna saying, "Now, lets see what Matty thinks of me..." and she opens her yearbook.
Meanwhile, the fallout between Jake and Matty is starting to put pressure on the latter, as his unpopularity and Jake getting back with Gabby is taking a toll on him. Furthermore, things look bleak for the former besties going ahead.
In the promo, Matty and Jake are seen bumping into each other, as they see posters of their "bromance" atop the locker room. They rip the poster off, and pass comments at each other. Jake qustions, "Who did this?" To which Matty replies, "I don't know, ask one of Gabby's friends. Aren't they your body guard now?"
While they are about to throw fists at each other, Matty's new friend comes to his aid and then Jake is seen walking away while saying: "Looks like you need a bodyguard, not me."
To know how thing unfold for the two former best friends, watch Awkward season 5 episode 4 on 21 September on MTV.