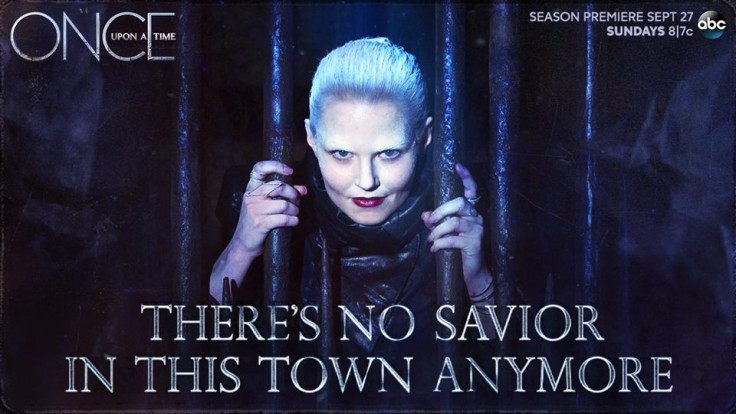 After travelling to the frozen lands of Elsa and Anna in season 4, the upcoming edition of Once Upon A Time would stay rooted to their evil vs good battle, as Storybroke's saviour Emma Swan would gradually turn into the Dark One. Premiering next Sunday, 27 September, the upcoming season will find Charming, Snow, Regina, Henry and Hook trying to save Emma from going completely on the wrong side.
Episode 1 of season 5 is titled, The Dark Swan, where fans will meet King Arthur and his knights, brave princess Merida, who will help Emma in her quest. The official synopsis released by ABC reads as follows:
The fifth season of the fairy-tale series will explore the show's first LGBT relationship. Executive producers Adam Horowitz and Edward Kitsis in an interview with Entertainment Weekly hinted at the possibility of digging deeper into Mulan's (Jamie Chung) feelings for Aurora (Sarah Bolger).
Kitsis said, "We know that community have been big supporters of the show and we would love to be able to tell a love story that reflects that." While Horowitz added, "We want the show to reflect the world as it is now. Whether that's going to be with any particular character, we're not going to say."
"It's something we want to do this year. It's something we think is due and important to do on the show. This is the world we live in," Horowitz concluded.
Once Upon a Time season 5 returns on 27 September at 8pm ET on the ABC Television Network.