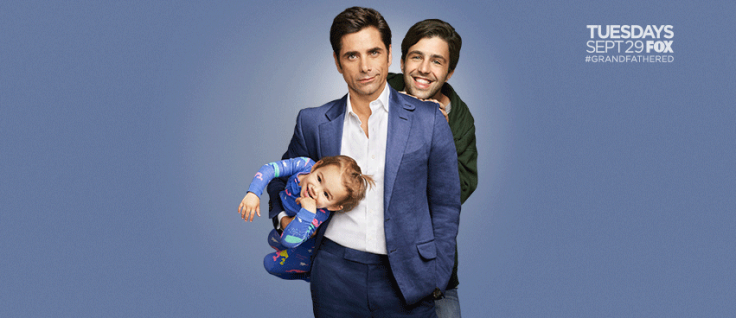 Jimmy Martino's son Gerald will join the family business and become the new host in Jimmy's restaurant in the upcoming episode of Grandfathered. Episode 8 is titled, Jimmy and Son, which will air on 1 December at 8pm EST on Fox Networks.
The official synopsis says: "Jimmy hires Gerald as the new host at his restaurant and gives him a crash course in hospitality. Meanwhile, Vanessa teaches Sara how to take sexy photos for Bruce (guest star Andy Daly), and Annelise encourages Ravi to crack down on the comedy in the kitchen in the all-new Jimmy & Son episode of Grandfathered."
Click here to watch the episode online on Fox's website and click here to watch the episode live via Fox Now (only in the US).
Elsewhere, actor Andy Daly will guest star as a photographer, Bruce, as Sara Kingsley learns how to click sexy pictures from Vanessa. A new promo shows Jimmy asking Gerald to get a job and comes up with an idea to include him in his restaurant business. Jimmy says: "Don't you want a real job?" and Gerald replies: "I make enough money selling my DNA to really loving, lesbian couples."
The scene changes to Jimmy showing Gerald some new shirts and helping him to dress up like a business man, as voice-over declares: "Jimmy's son joins the family business, but can he sharpen his skills?"
Jimmy and Gerald say at the same time: "It's showtime." Jimmy slowly realises that his son is not cut out to be a business person and asks Annelise, his assistant: "Is he cutting a person's stake?"
The show premiered in September and has been renewed by Fox for a full season of 22 episodes. The show follows the life of Jimmy, a successful restaurateur played by John Stamos. He learns that he has an adult son Gerald (Josh Peck), and a granddaughter, Edie, and his life changes forever.