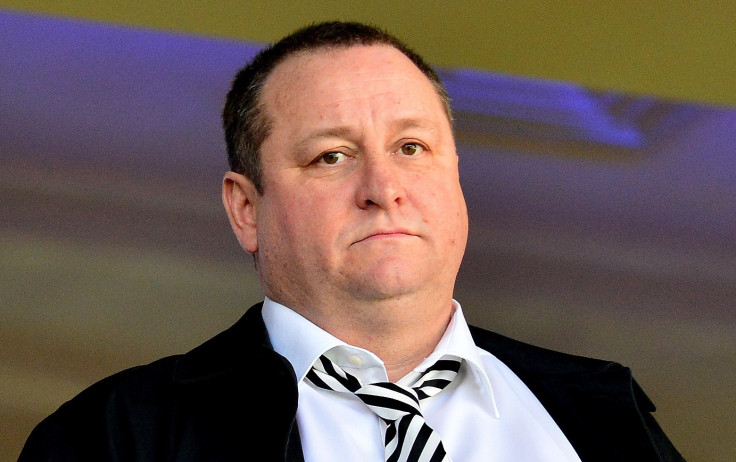 Sports Direct founder Mike Ashley is due to appear before MPs to give evidence regarding the practices which occurred at one of the companies' warehouses in Derbyshire.
Ashley has finally agreed to appear before the business, innovation and skills (BIS) select committee to face questions after an undercover investigation into Britain's biggest sportswear retail company revealed how it implemented strict searches and surveillance against its temporary warehouse staff in Shirebrook as well as effectively paying them less than the minimum wage as a result of unpaid overtime.
The billionaire had originally refused to appear before the committee unless the MPs visited the Shirebrook warehouse at the centre of the undercover investigation by the Guardian. However, Ashley changed his mind, writing to the chair of the committee to insist he had "nothing to hide", and was merely seeking to "avoid a media circus" by declining the original invitation. The owner of Newcastle United football club risked being in contempt of Parliament had he refused to appear before the committee.
Prior to the hearing, Ashley admitted his company had experienced a "difficult year" but insisted all his staff were paid above the national hourly minimum wage. Also appearing before MPs will be members of the union Unite, who had highlighted working conditions at Sport Direct warehouses in the past.
BIS Committee chair Iain Wright MP said: "I'm pleased that Mr Ashley has finally agreed to give evidence at our hearing on Tuesday, in accordance with the Parliamentary summons issued by the BIS Committee in March. Mr Ashley announced in December he would personally oversee a review of working practices at the Shirebrook warehouse in response to serious allegations made and we look forward to Mr Ashley answering our questions, including in response to these allegations and the progress of his review.
"As a Committee, we want to get a sense of the genuine and balanced picture at Sports Direct and establish whether there are issues for the wider economy which need further examination, such as the status and rights of agency workers."
You can watch Ashley give evidence to MPs regarding working practices at Sports Direct via Parliament Live below.