Teen Wolf returns with the second half of season 5 on 5 January at 9pm ET on MTV. Episode 11 is titled, The Last Chimera, where Scott McCall and Stiles Stilinski will team up to save the latter's father's life, as a terrifying beast from Gevaudan is on the loose in Beacon Hills.
The official synopsis reads as follows: "Scott and Stiles try to learn what is behind the mysterious infection that is killing the town sheriff."
Click here to watch Teen Wolf season 5B premiere online on MTV's official website (only in the US).
Warning: Potential spoilers ahead
The Beacon Hills team will be seen trying to find out what the doctors did to bring the beast alive and who is the last chimera in episode 11. Also, the latest promo video released by MTV shows Liam and Hayden are the first to spot the beast and are seen running for their lives.
Scott engages the beast and asks his pack to trust each other, after the turn of events in the season 5 summer finale. Theo and Scott's pack will then put their differences aside and team up to take down the beast of Gevaudan.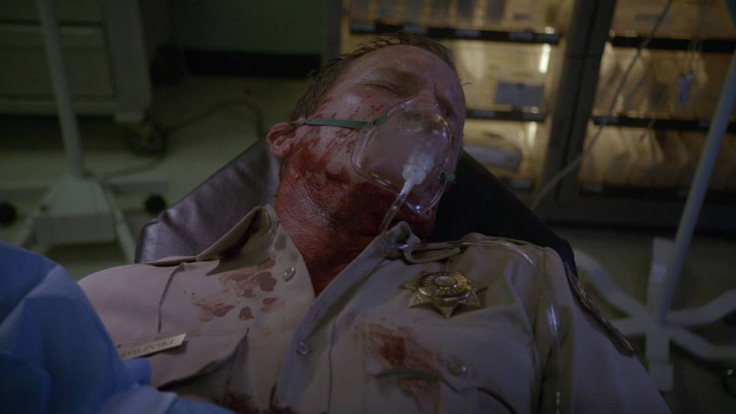 In the episode fans will also get to see Scott and Stiles teaming up to save the sheriff, but all is not well between the two. Earlier, in the Teen Wolf season 5 summer finale, Stiles faced a difficult decision after his father Sheriff Stilinski, was attacked by Theo, who made him choose between saving his father or his best friend Scott. After Stiles chose to save his father, tension flared between the former best friends. Although the duo team up to find a cure for the sheriff, they will be seen going against each other as well.
Meanwhile, Posey spoke to fans about Stiles's aggression at the New York Comic Con and said, "Stiles is going through a lot so Scott kind of lets him take out his aggression. Scott can take a punch, you know? He doesn't care. He's like, 'It's okay, man. Beat me up. Take it out on me.' So he lets Stiles take it out on him a little bit."