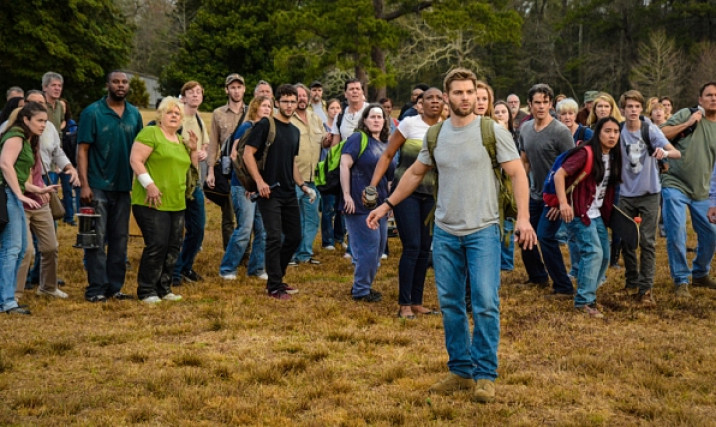 Under The Dome season 3 premieres on 25 June at 9pm on CBS.
The two-hour premiere episode is titled Move On and But I'm Not and the synopsis reads as follows:
The residents of Chester's Mill appear both inside and outside the Dome following their mysterious encounter in the tunnels beneath the town. As the Dome begins to reveal its ultimate agenda, the townspeople are forced to question what and whom they can trust as fresh threats appear, new residents emerge and surprising alliances form, on the two-hour third season premiere.
Click here to watch it live stream via CBS All Access, and you can watch it online by clicking here.
Showrunner Neal Baer teased that the upcoming season will answer the dome mystery.
"We'll understand much more than we have the first two seasons," Neal Baer told TVGuide. He also added that all the pieces will start to fall in place starting with Thursday's two-hour premiere. "The first two hours launches us into a whole new sort of reset of the show," he said.
According to Baer, the first question that season 3 will deal with is, "Why did the dome come down and who's behind it, or what's behind it?"
"We'll answer those two questions, and go deep into that question and talk about who is responsible in Chester's Mill, who's not, and what this knowledge does to the citizens who are trapped under the dome," Baer added.
In the meantime, Baer is willing to definitively rule out some fan theories about the dome that he's come across.
"It's not the U.S. military testing a new weapon," he promised, and added that it is not due to Barbie's father Don, although he may have an indirect connection to the origins of the dome.